Rome was not built in a day: profit from Planzone trainings
Rome was not built in a day: profit from Planzone trainings
---
Since the 21st century, with increasing globalization and
thus the increasing outsourcing of various levels of the work process, collaborative project work has become critical for many businesses. Adapting to an online collaborative project work environment is a challenge; however, it can be simplified by using dedicated tool. And yet, you should never forget the saying: "Rome was not built in a day". Structuring your work in an online collaborative project environment is possible but takes time and experience to get it right.
When Planzone customers take their first steps in online collaborative project management they realize that the success of the introduction depends on the employees' acceptance, understanding and use of the tool. It is key that they use the tool and add content in order to be more effective in their work. Documents, for instance, should be shared within the tool and stored centrally; project-related communications should allways be discussed in the tool.
Through the many trainings our team has learnt from experience: the success of the introduction and subsequent use of a collaborative project tool is maximized if a company-internal person is responsible for documenting and sharing the objective and benefits to the employees of the tool. In parallel, an external trainer can guide the staff in using it appropriately and in setting up their first projects in a way that makes the tool the center of communications around the projects.
The aim is to improve your project management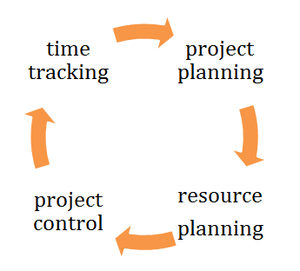 The biggest challenge most companies face is clearly defining and structuring their projects. A Planzone training is designed to help the customers identify and structure the projects. The trainer organizes and assists the setup of new projects and templates that your company is able to further use in the future. The trainer can also help in reorganizing existing projects in the same way. Using concrete customer examples, the trainer conveys the best practices with regard to structuring projects in activities, sub-activities and to dos, as well as adding milestones.
The aim is to improve online collaboration
Structuring your company's projects so that you and your team may work with them easily certainly is a challenge. Matters get even more complicated as your team members still have to fulfill their "regular" daily workload. Only a SaaS-tool, such as Planzone, can provide a suitable solution: Planzone helps to structure and organize your company's work. Every member of your team is given individual tasks, which they can easily see in their personal overview in Planzone. Therefore, they get an overview every morning of what is due, of what is to be done and eventually of what is relevant within their projects. A key advantage of having everything centralized is that communication takes place within the workspace and not through email, making it easier to collaborate and share ideas, information and the progress of the work.
The aim is to improve your task management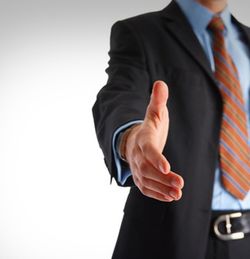 One feature introduced above which Planzone customers use regularly are to-do lists. They improve the organization of projects
and of the company's everyday work since they can easily be accessed. In order to use them successfully, however, the
instruction through a trainer has proved to be very effective. In addition to
providing basic knowledge about the benefits of to-dos and their basic use, the trainer will give valuable advice on how
to improve your team's efficiency by using to-dos in your Planzone.
Last but not least
The ultimate goal is to improve your team's collaboration and centralize communication. That is the
very reason why Planzone-certified instructions revolve around the use of the tool in everyday situations. It is our greatest ambition to have your business profit from our solution as much as possible. "No one is born a master" – not even in online project management and online collaboration.
Your Planzone Team