Project management tool
Direct several projects at once and manage shared resources.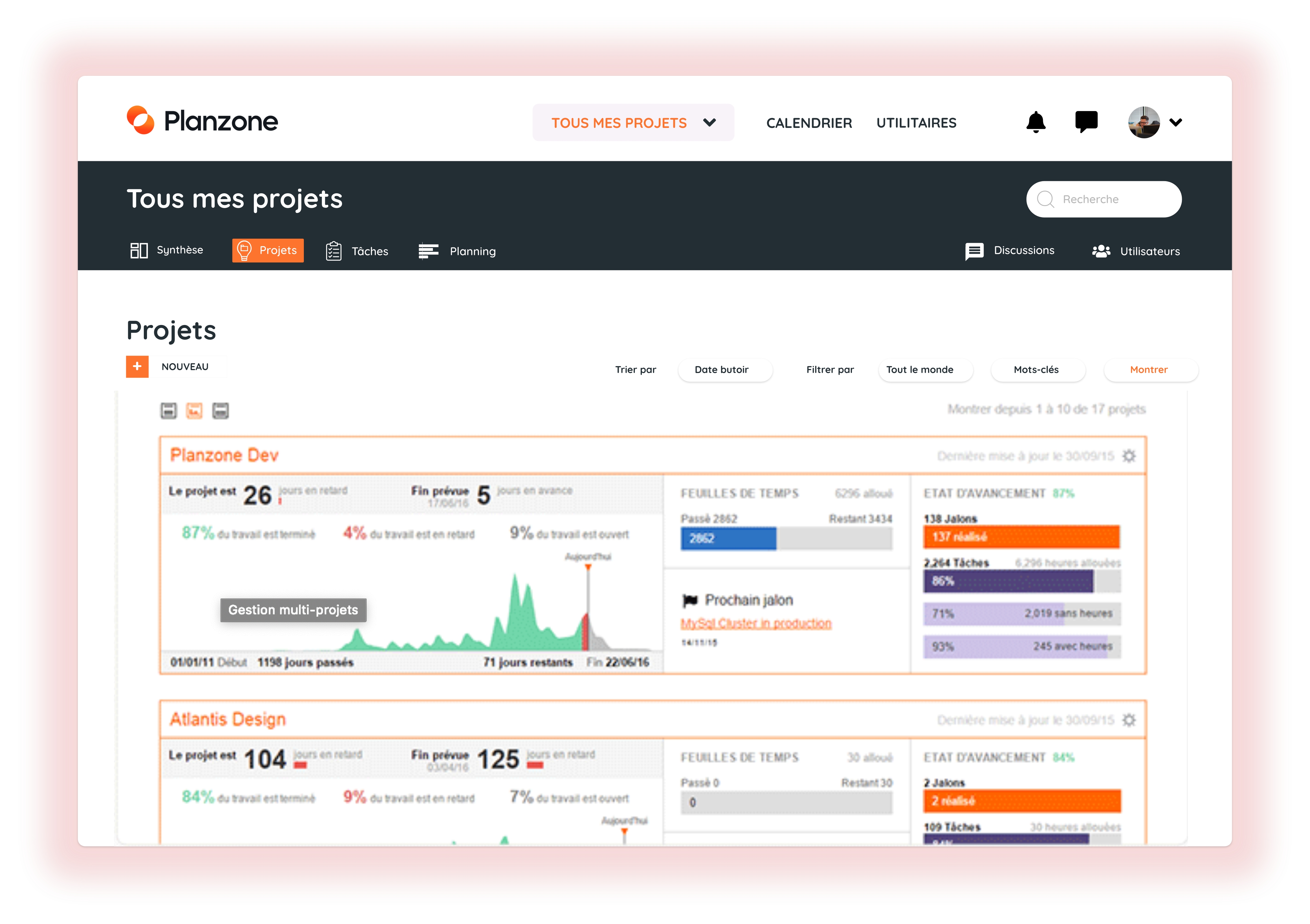 With the multi-project view, you benefit from...
1. 360° VISIBILITY
A list of all your projects, open and closed, with key information for each of them: start and end date, project manager, last update...
2. MULTI-PROJECT RESOURCES
Monitor resources' workload on every project to whom they are attached and update allotted time.
3. A MULTI-PROJECT GANTT CHART
Track the progression of every project phase, adjust plans accordingly, and manage resource allocation.
4. REPORT POOLING
Create milestones to identify the key stages of your projects and avoid long-term deadlines.
A comprehensive project management solution