Project management tool
Manage multiple projects simultaneously and manage shared resources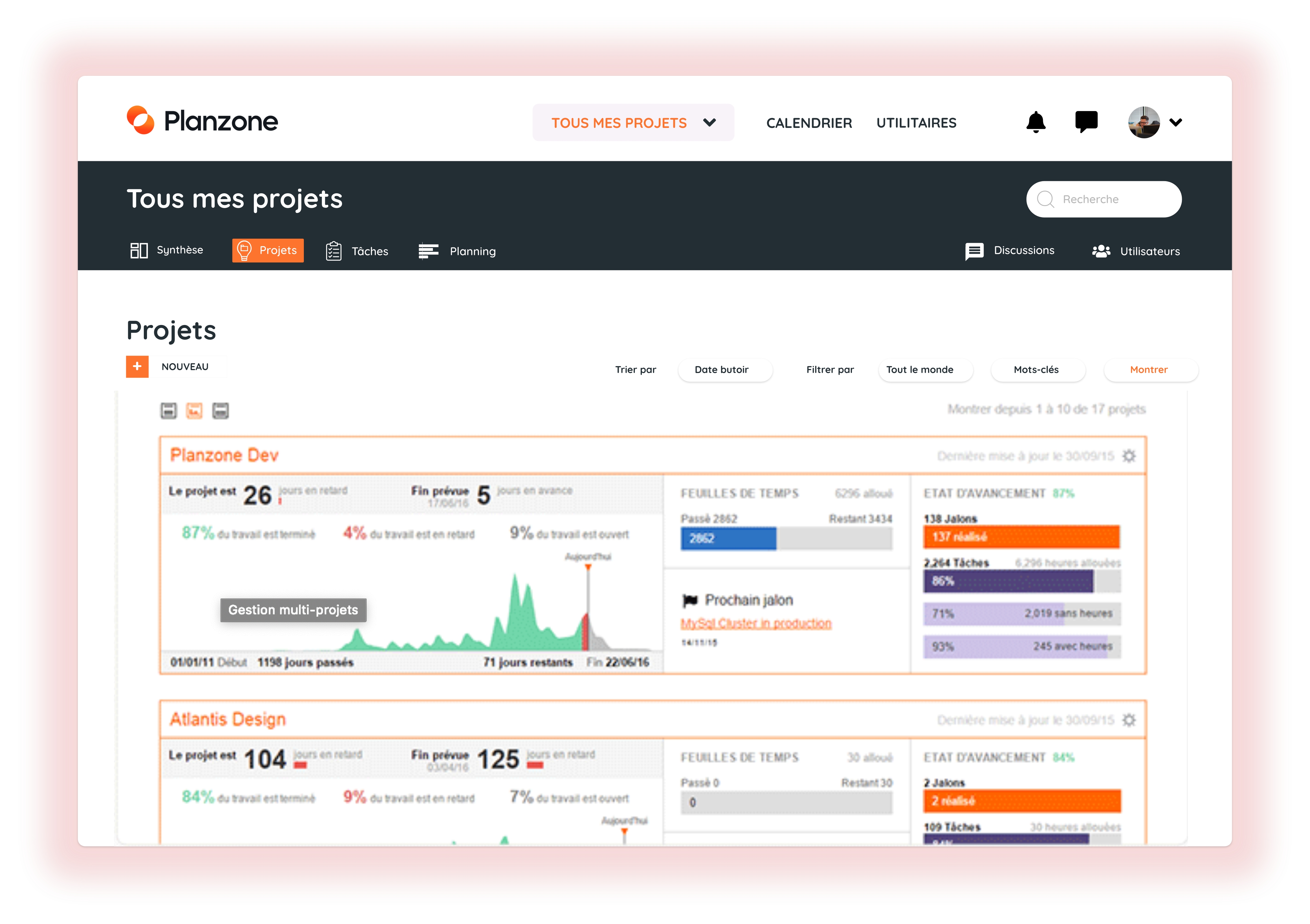 The multi-project view allows...
1. A 360° view
The list of all your projects, open and closed, with the main information for each of them: start and end date, project manager, last update...
2. MULTI-PROJECT RESOURCE
Track resource workload on all projects to which they are attached. Update time allocated on each project.
3. GANTT MULTI PROJECTS
Track the progress of each phase of your projects, adjust their planning and manage resource allocations.
4. SHARE YOUR REPORTS
Create milestones to identify the sticking points for your project.
Avoid too long deadlines.
A complete project management solution