Project calendar
Realize your projects and monitor their progress on a collaborative calendar.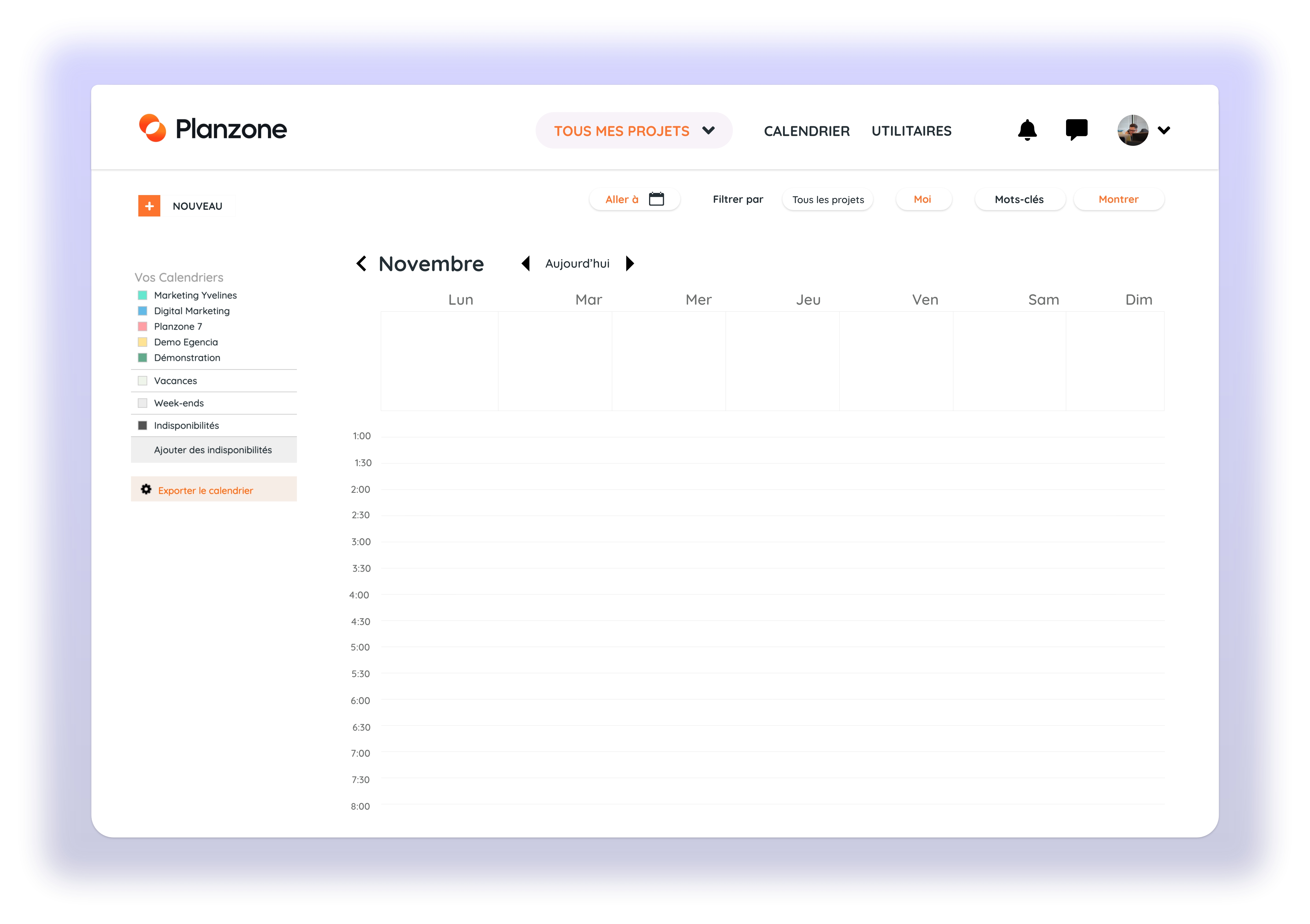 With a collaborative calendar you can...
1. PLAN YOUR PROJECT MEETINGS
Create events and invite internal or external participants. Attach these events to project phases.
2. PLAN YOUR TASKS AND MILESTONES
Create tasks and milestones directly on your calendar and set the best pace for your actions.
3. IMPORT OTHER CALENDARS
With the iCalendar format, add all the events created in Planzone to your personal calendar, no matter the one you use.
4. FOSTER DISCUSSION
Provide details on your event and share them by email directly from Planzone.
5. VIEW YOUR PRIORITIES IN 1 CLICK
Quickly visualize the tasks, milestones and events that you have planned for the week or the month. Know exactly where you stand.
6. SYNCHRONIZE PLANZONE WITH GOOGLE CALENDAR
Synchronize your Planzone calendar with that of Google and access project information from any terminal. Manage external calendars directly from Planzone.
7. MARK YOUR MEETINGS
Attach your reports or other documents to the related events so you can find them more easily.
8. GET A MULTI-PROJECT VIEW
Visualize all your project tasks, events and milestones or those of your choosing only. View the information related to one or several of your team members.
A comprehensive project management solution