Project reports
Make communication easier between stakeholders using reports. Benefit from a quick insight into the project's progress and issues.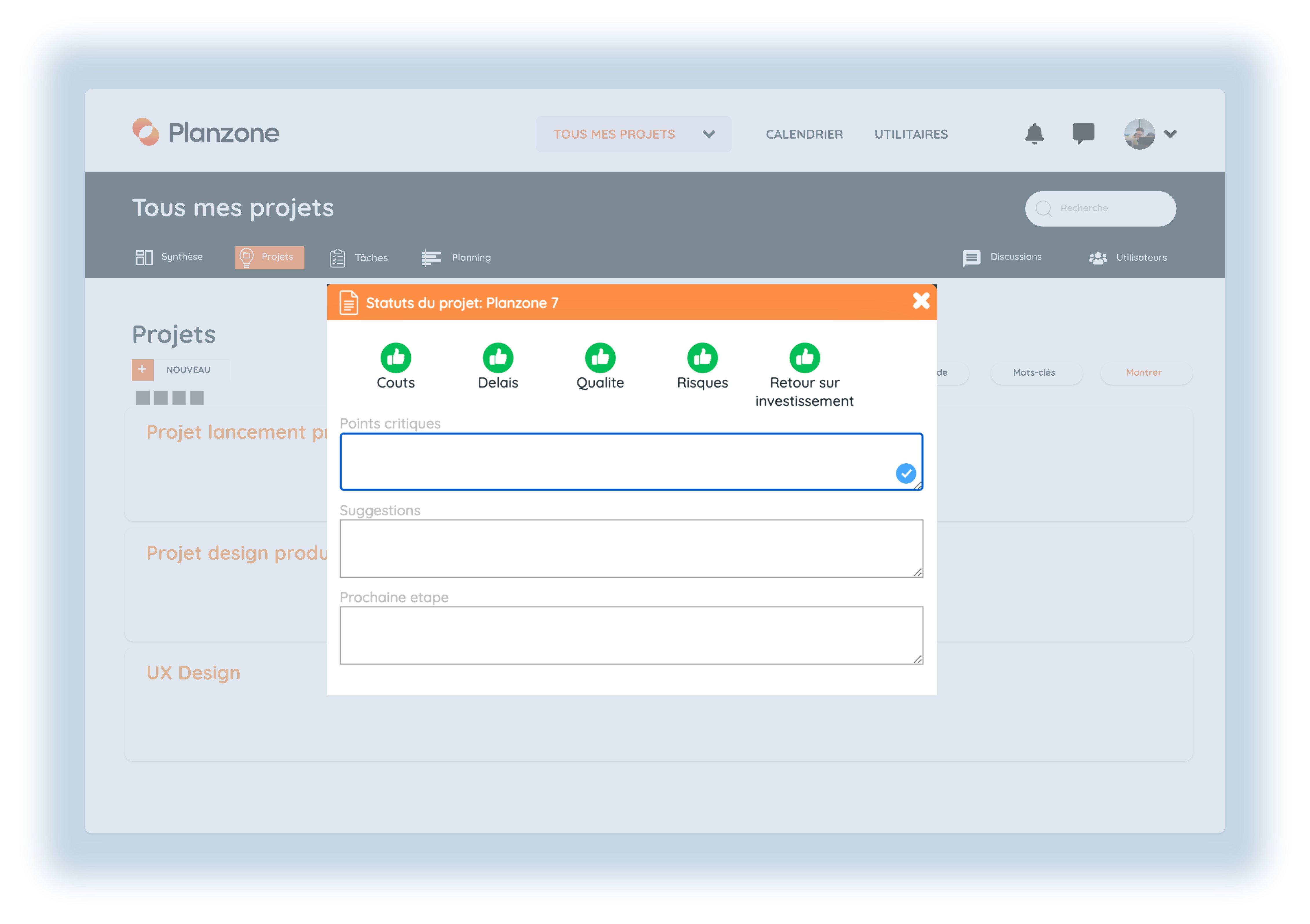 1. KNOW WHERE YOU STAND
Export a summary of the main information of your project on an Excel file: project duration, task and milestone progression...
2. ANALYZE YOUR RESOURCES
Get an insight into the availability and time allotted to human, material and virtual resources, and view their respective costs.
3. EXAMINE IN DETAIL
Get a detailed report with a specific leaf for every project element: discussions, open and completed tasks, project schedules...
4. CREATE YOUR CUSTOM REPORT
Choose the view and the information that you want to export using the filter and sorting system. Analyze the data of your choosing only.
A comprehensive project management solution