Project report tool
A Gantt chart is a tool that allows you to visually and easily follow the progress of a project planning. A Gantt schedule consists of a left column identifying all the stages of the project and a calendar on the right (day, week, month, etc.) where the tasks are represented in the form of a horizontal bar spanning several days. , several weeks or several months. Find this tool in the Planzone project management software!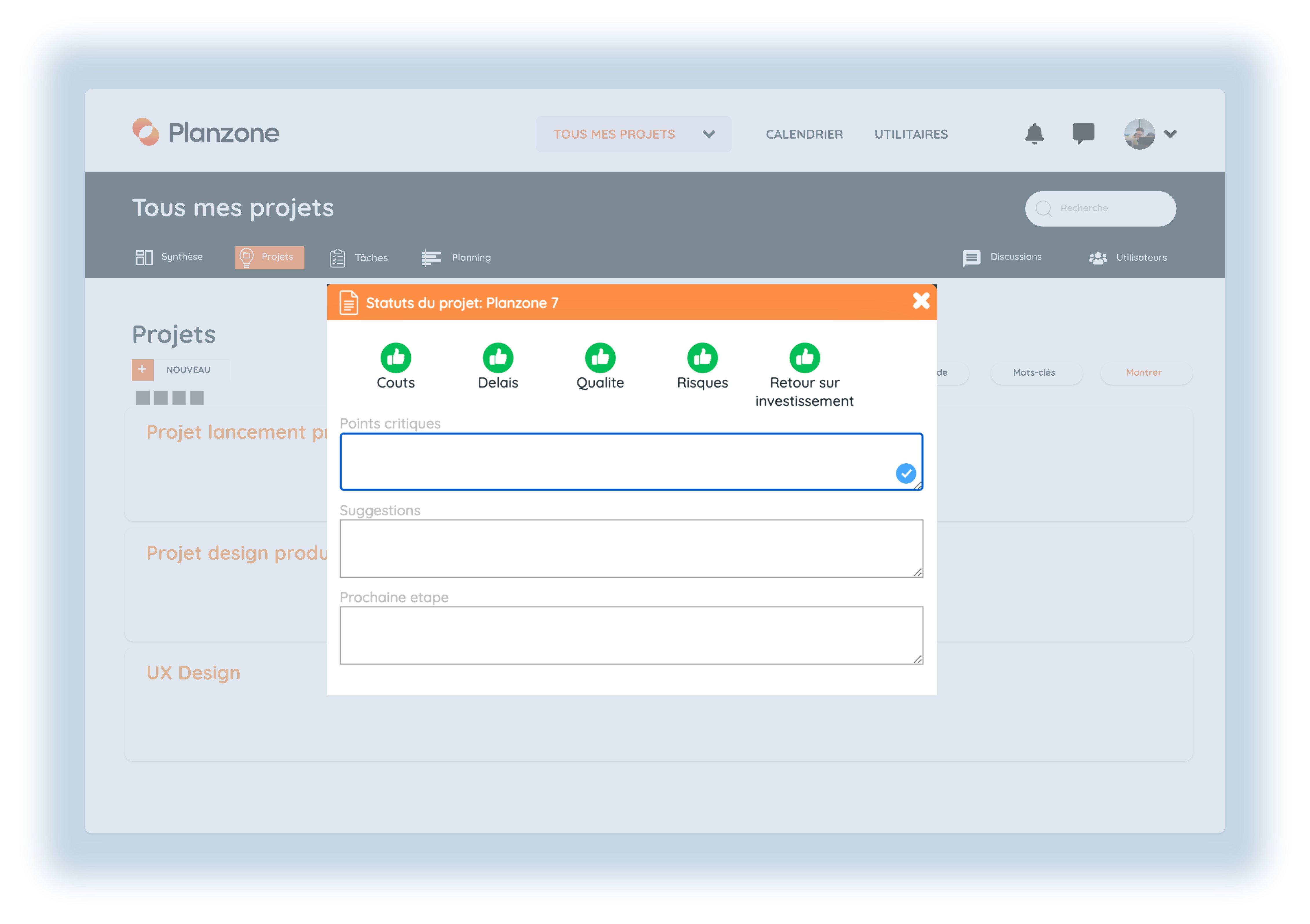 Thanks to the project report
1. KNOW THE PROGRESS OF YOUR PROJECTS
Export a summary of general project information to an Excel file: project duration, progress of tasks and milestones ...
2. ANALYZE YOUR RESOURCES
An overview of the availability and time allocated to human, material and virtual resources with their respective costs.
3. INSPECT IN DETAIL
A detailed report with a specific sheet per project element: discussions, open and completed tasks, activity planning ...
4. CREATE YOUR CUSTOM REPORTS
Choose the view you want to export with the information of your choice thanks to the filters and sorting system. Analyze only the data you want.
Un solution de gestion de projet complète.