Collaborative messaging
Chat online and centralize your conversations in a secure environment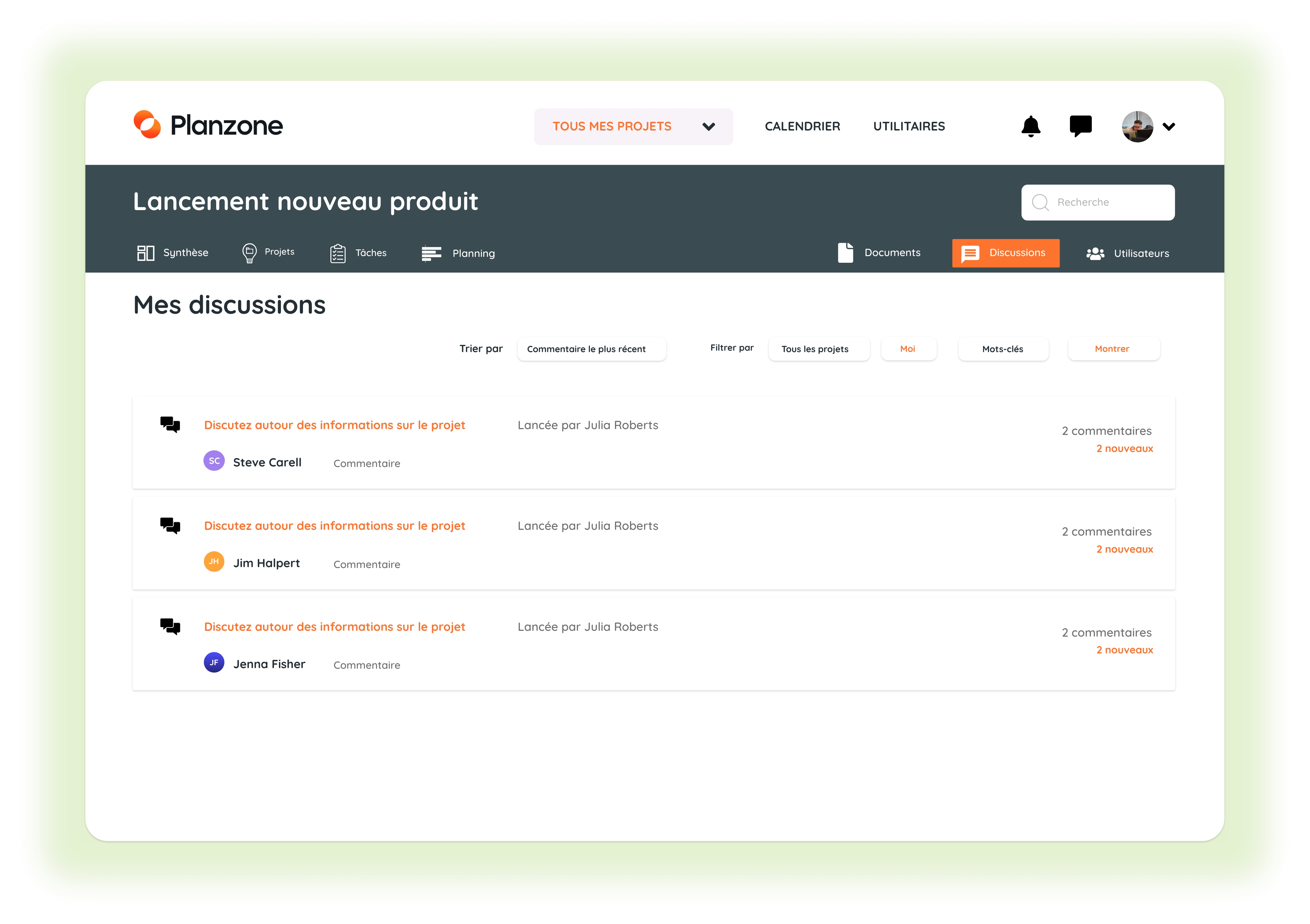 Thanks to collaborative messaging...
1. HAVING A CORPORATE SOCIAL NETWORK
Start discussions, keep their history and find them on a space dedicated to exchanges.
Reduce emails repeatedly.
2. EVOLVING YOUR DISCUSSIONS
Invite new participants at any stage of the discussion.
They will easily find the history of the exchanges and receive future notifications.
3. WITHOUT CHANGING YOUR DAILY LIFE
Always keep an eye on your emails?
Receive a notification every time you update discussions and respond to them from your email.
4. BE INNOVATIVE
Stop using your emails and receive your notifications directly in Planzone.
You will be able to easily find the discussions you have not yet read and answer them with 1 click.
5. CENTRALIZE THE ACTION
Link your discussions directly to the tasks, documents, events and milestones that make up your project.
No longer disperse information.
6. TAG, SORT, FILTER
Tag your discussions and find them easily through keyword search. You can also sort by date or recency, and even filter by user.
A complete project management solution