Project dashboard tool
A dynamic overview of your project and personal activities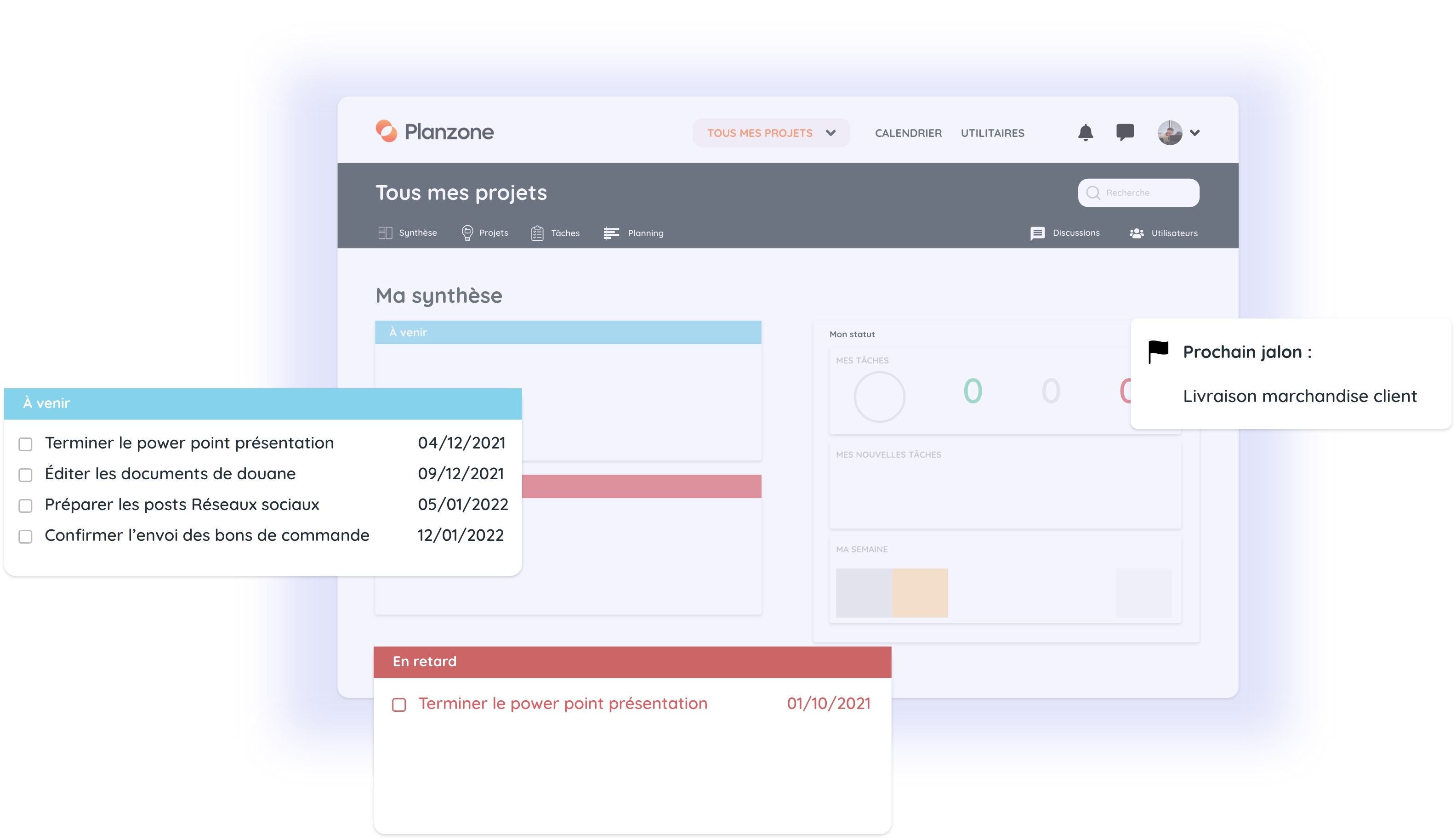 The dashboard enables you to...
1. GET A BIRD'S-EYE VIEW
Get a summary of all the significant information concerning your project, your personal activities and your team members' work.
2. VISUALIZE A WEEKLY CALENDAR
The calendar provides information on the tasks, events and milestones planned for the current week. Create new ones in 1 click.
3. KNOW WHERE YOU STAND
Visualize events, tasks, short-term and past due milestones at a glance.
4. WORK IN A FULLY DYNAMIC ENVIRONMENT
Provide further information or edit project elements live from the dashboard.
A comprehensive project management solution