Project dashboard
A dynamic synthesis of your project and your personal activity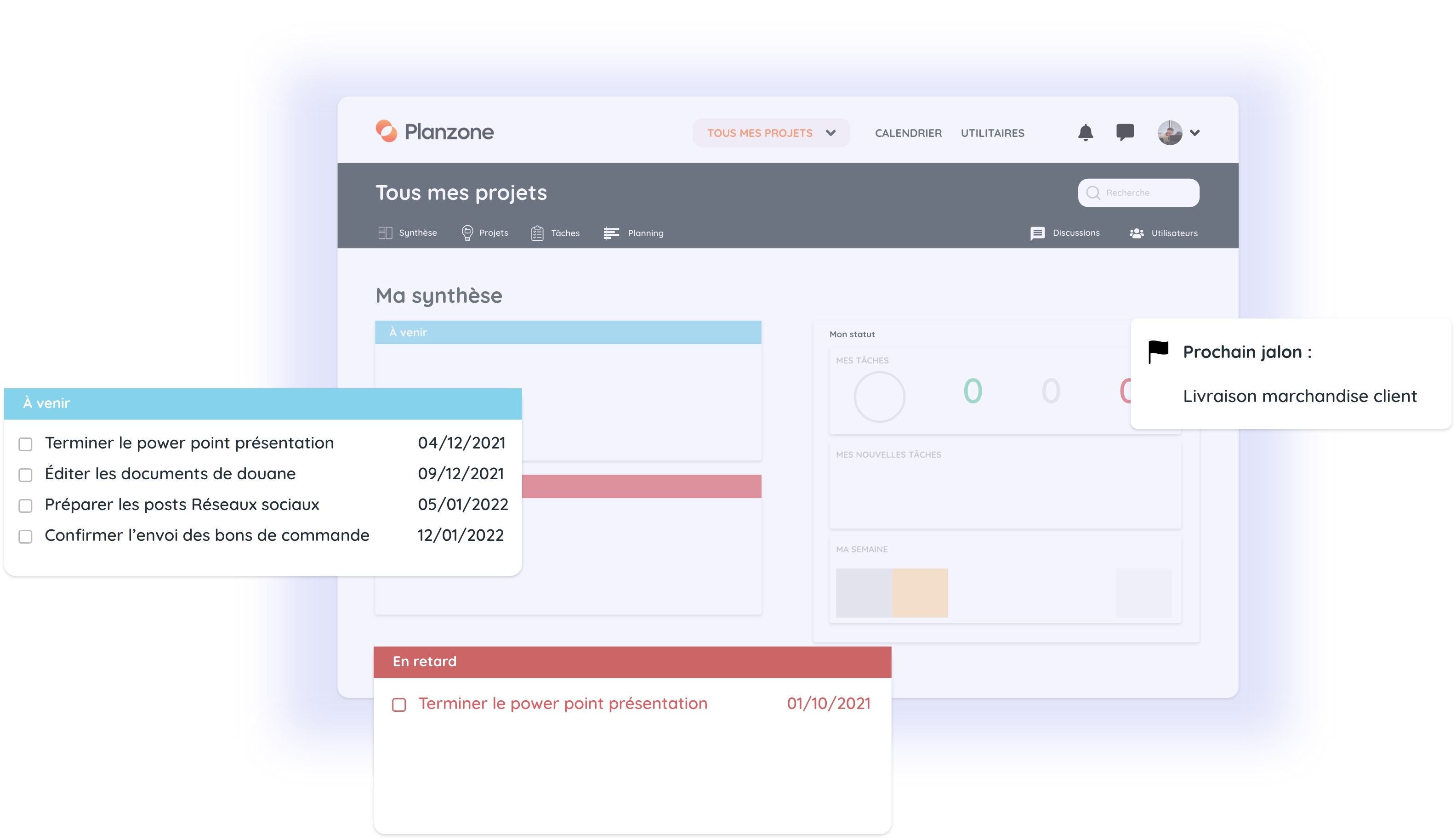 The dashboard allows you to ...
1. HAVE A GLOBAL VISION
Get a summary of all the important information about your project, your personal activity and the actions of your team members.
2. SEE A WEEKLY CALENDAR
The calendar gives you an indication of the tasks, events and milestones planned for the current week. Create new ones in 1 click.
3. KNOW WHERE YOU ARE
See at a glance which events, tasks and milestones are due or are behind schedule.
4. WORK IN A 100% DYNAMIC SPACE
Provide additional information or modify your project elements directly from the dashboard.
A complete project management solution