Make IT project management easier for the IT department
IT departments face communication difficulties with other departments for lack of shared exchange tools.
MANAGE DIGITAL PROJECTS

IN PERFECT COOPERATION
The heterogeneity of the projects handled by the IT department often hinders the implementation of
one single collaborative tool
.
Planzone makes it possible to overcome this difficulty.
The solution offers all the features necessary to a
seamless cooperation
:
- Global dashboards
- An instant messaging system
- Organized and shared calendars
- A space for document sharing
- A wiki
PLANZONE FOR IT DEPARTMENTS
PLANZONE FOR AN AGILE AND EFFECTIVE IT DEPARTMENT
Planzone is a collaborative project management software that helps IT departments to better communicate and anticipate project risks.
CENTRALIZE THE IT DEPARTMENT'S PROJECT MANAGEMENT
The IT department is in charge of a wide range of strategic and technical projects. These complex projects monopolize both junior and senior project managers with varying levels of autonomy.

Here is the environment in which Planzone acts to help the chief information officer structure project management. It aims at standardizing the method to avoid the multiplication of formats (MS Project, Power Point, Excel…) and make collaboration easier :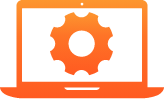 ONBOARDING
Enjoy assistance in the implementation of a project methodology from the onboarding step.
Standardize your projects and design review outlines using templates.

MULTIPLE PROJECTS
See the tree structure of your projects and their interactions with a 360° view.
DASHBOARD
Get an overview of deadlines, project progress, and mobilized resources.
SHARED CALENDARS
Master deadlines with shared schedules that can be filtered by project.
PLANNING
Organize your projects in lists, milestones and events.
Model the reporting outline for project managers.
View performance (costs, deadlines, quality, risks, ROI), completion indicators, descriptive or customizable KPI.
QUESTIONS ABOUT OUR SOFTWARE?
Planzone is an all-in-one platform that enables your team to manage digital projects, cooperate efficiently, anticipate risks and communicate with the IT department's clients. If you still have questions, get in touch with one of our advisers.
GET IN TOUCH
ANTICIPATE IT PROJECT RISKS
Project risk management is becoming a common practice in IT departments. Cost control represents a key issue in information system master plans. Planzone enables you to view the use of resources and thus, to anticipate risks. It is also a decision-making tool for incoming projects.


PROGRESS INDICATORS
To control every project's progress.
A VIEW OF RESOURCES AND ESTIMATED WORKLOAD SCHEDULES
To control risks of inactivity or overwork.
DASHBOARDS
To anticipate overdue tasks and goals.
A BUDGETARY CONTROL TOOL
To visualize the number of person-days "spent" for every task.
REINFORCE THE IT DEPARTMENT'S COMMUNICATION
The IT department's projects lead to many exchanges with its internal and external clients.
Its position involves communicating with a wide range of interlocutors, from general managers to any user.

As a result, the IT department needs a credible and coherent form of communication, based on reliable information.
Providing you with precise and standardized data is the aim of the following Planzone features:
ADAPT PLANZONE TO THE IT DEPARTMENT'S OPERATIONS
Planzone is an SaaS solution that adapts to your choices of method and needs of standardization.
Customization of templates and design reviews, of progress indicators and time spent entry modes;
Software configuration according to your preferences, from the onboarding step to permission levels and flexible model roles;
Calendar customizable according to your working days and hours;
Optional training program;
Mobile-friendly software, for smartphones and tablets;
External integrations including iCalendar, Google Calendar and Google Drive.