Project template tool
To manage a project successfully, you need to create project templates that represent a specific work, process or task management method. As a result, project managers can save time by using the template of an existing projet for similar ones.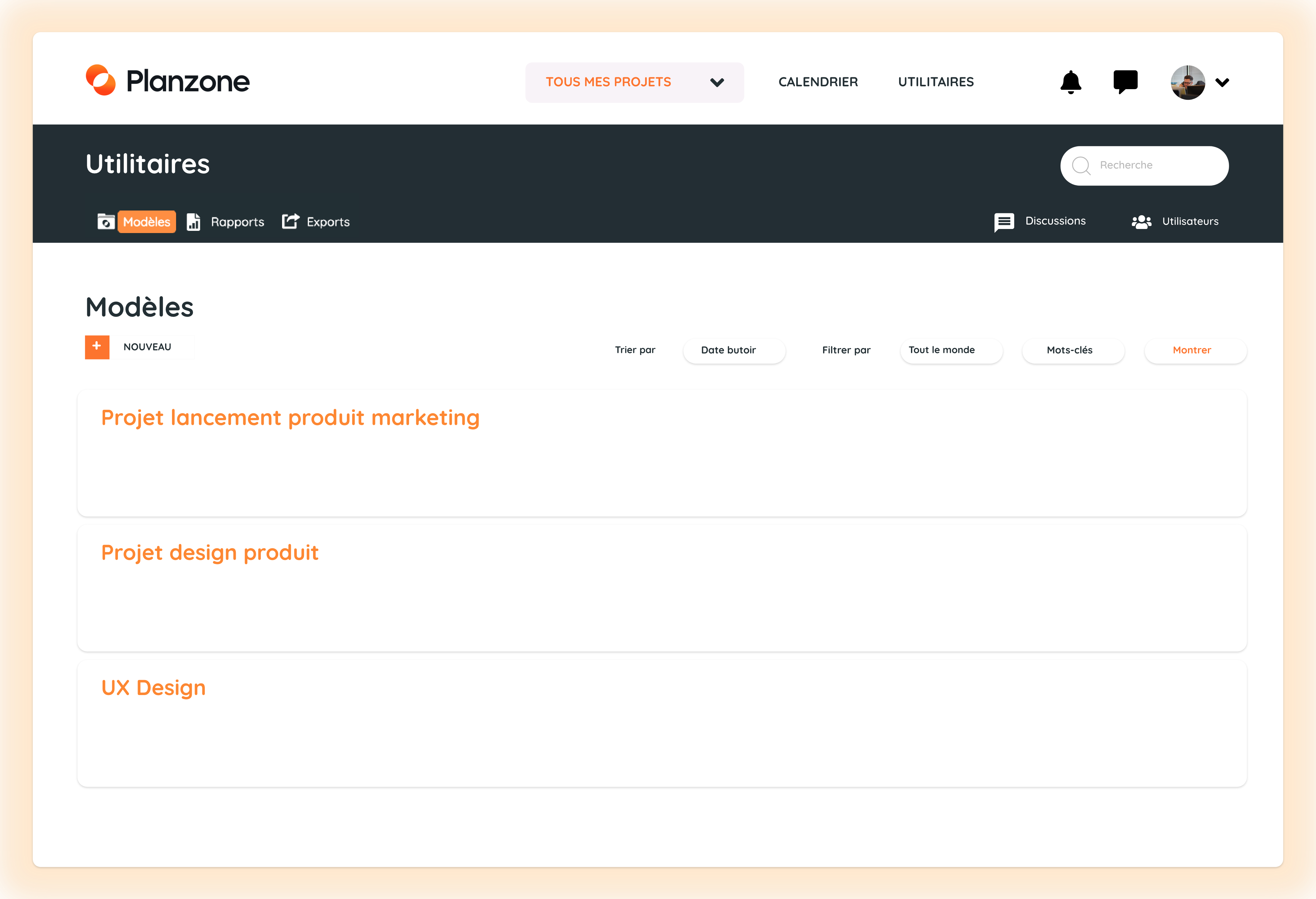 Templates enable your team to...
1. SAVE TIME
Quickly start new projects and provide your team members with common references to help them be operational faster.
2. POOL KNOWLEDGE
Improve your project templates as you gain experience and share them with your teams, clients and partners.
3. HAVE CUSTOM PROJECTS
Create project templates that fit your work method. Have similar projects? Structure the first one and use it as a model for the next ones.
4. HAVE READY-TO-USE PROJECTS
Create milestones to identify the main stages of your project and avoid long-term deadlines.
Professional project templates
Want to get more done without stepping up your efforts? Use a project template.
PRINCE2 Methodology
PRINCE2 is a methodology that allows you to manage your projects step by step. Its versatility enables you to use it...
References for the project team
By creating a project template, the manager provides his team with reliable points of reference and ensures the smooth running of his project and tasks. The various team members quickly become operational as they are given the same guidelines for several projects that have a similar structure. All the elements created in the first project (that serves as a model) are duplicated for the next projects: tasks, milestones, documents... You can enhance these elements with specificities to design other unique project templates. These templates and models can be a good way to integrate newcomers into a project team.
Pool and manage your knowledge
Knowledge management within project management is of major importance. Project templates must be integrated into this knowledge. The company capitalizes on the efforts made for the first project which serves as a basis for the first template. Then, the stakeholders can change its structure as the projects are completed to refine the process until they find the most effective. Managing knowledge is also a great way to demonstrate the seriousness and rigor of the processes to prospects or future collaborators.
A comprehensive project management solution