Carry out your strategic projects
Planzone is a project-based work management solution enabling you to bring your teams together around a common tool and method.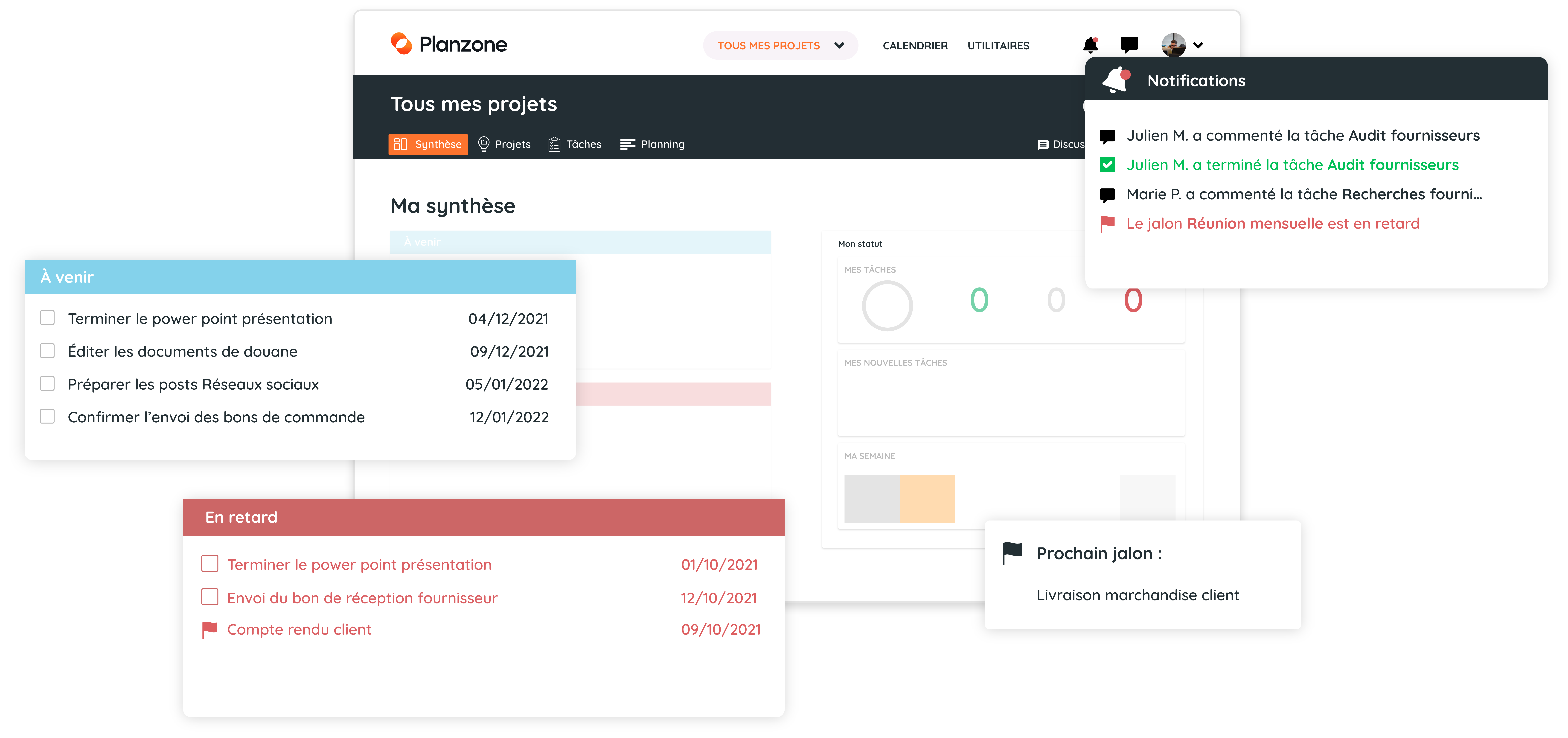 Overview

Gantt

Workload

Timesheets

Tasks

Documents

Calendar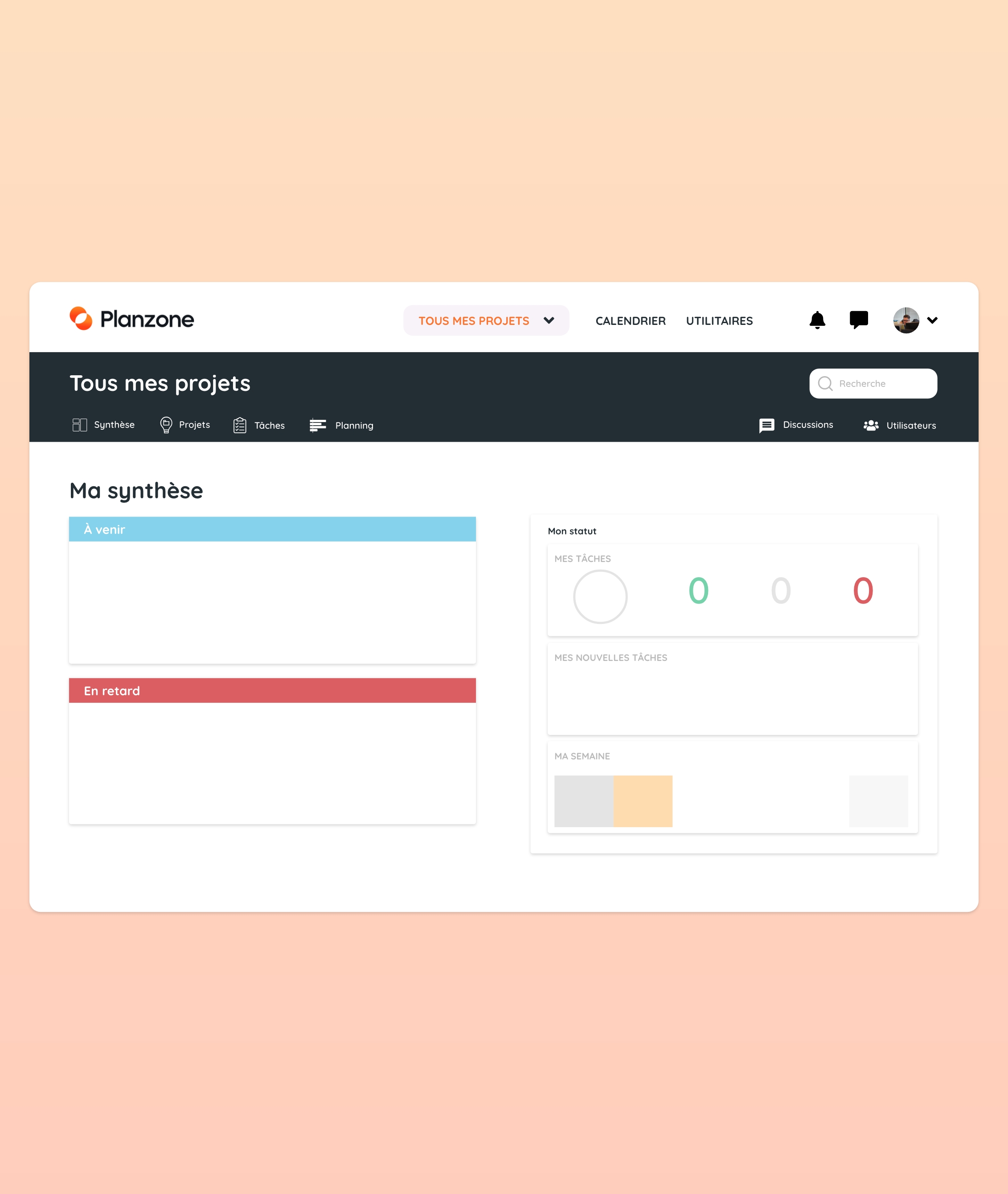 A dynamic overview of your projects and activities
Get a summary of all the significant information concerning your project, your personal activities and your team members' work.
The calendar provides information on tasks, events and milestones planned for the current week. Create new ones in one click.
Visualize events, tasks and short-term or overdue milestones at a glance.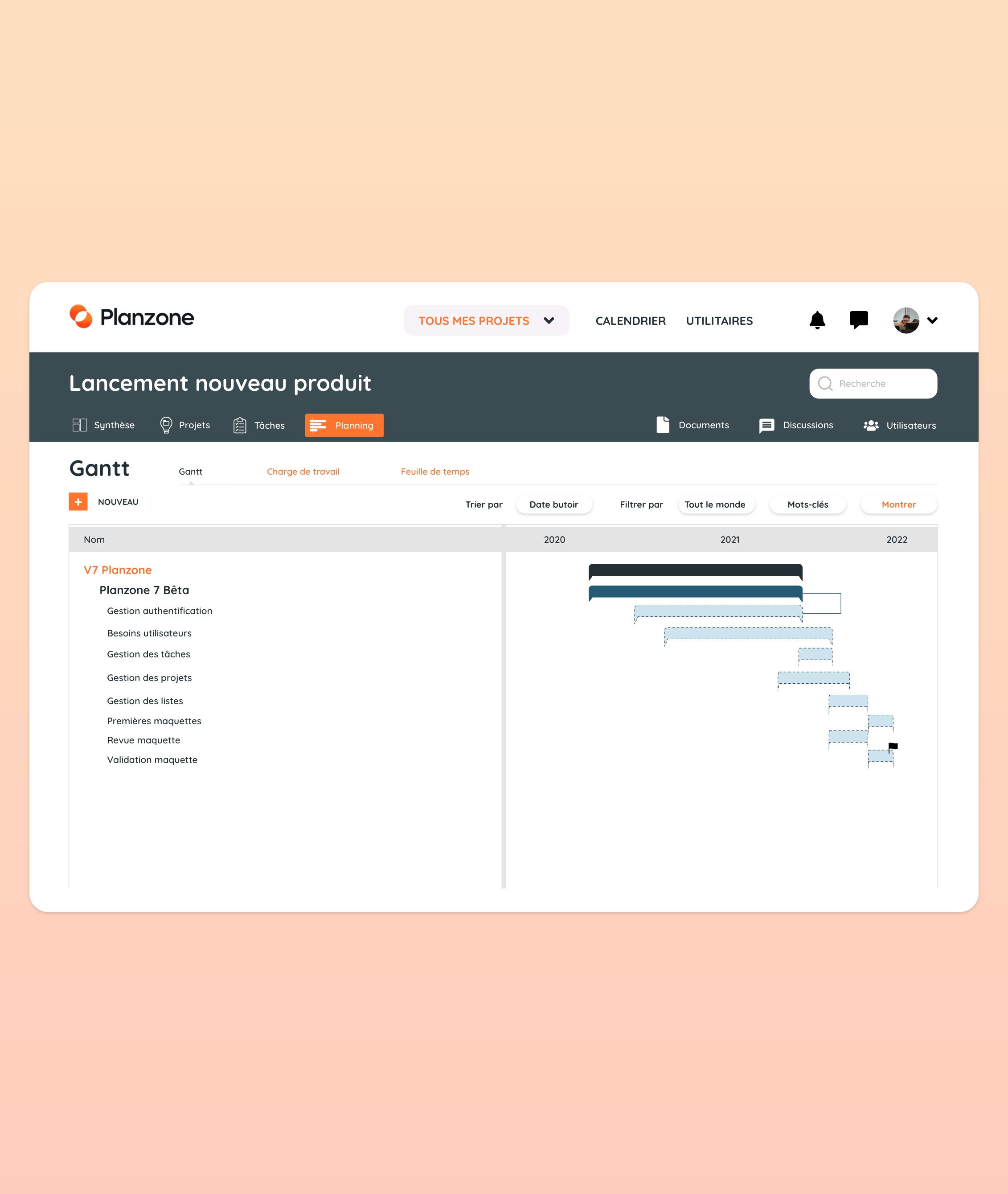 Organize your project in a Gantt chart
Overall view of the project
Measure workload with a Gantt chart
All your projects at a glance
Mark significant events
Tag, sort, filter
Plan sequences
Develop your organization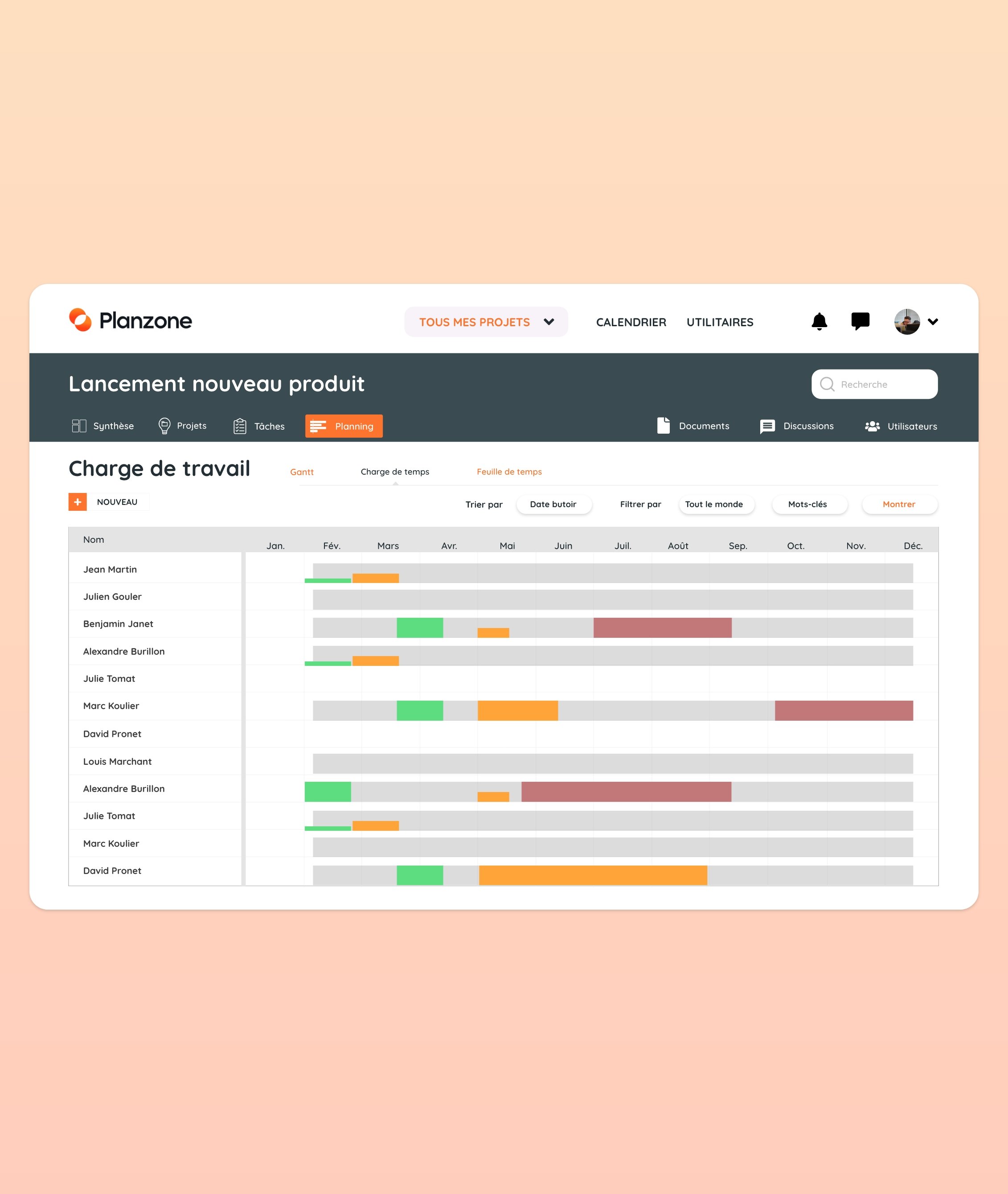 Team workload management
Optimize your team's hourly and/or daily allocation rate to avoid the all too frequent overloads or inactivity.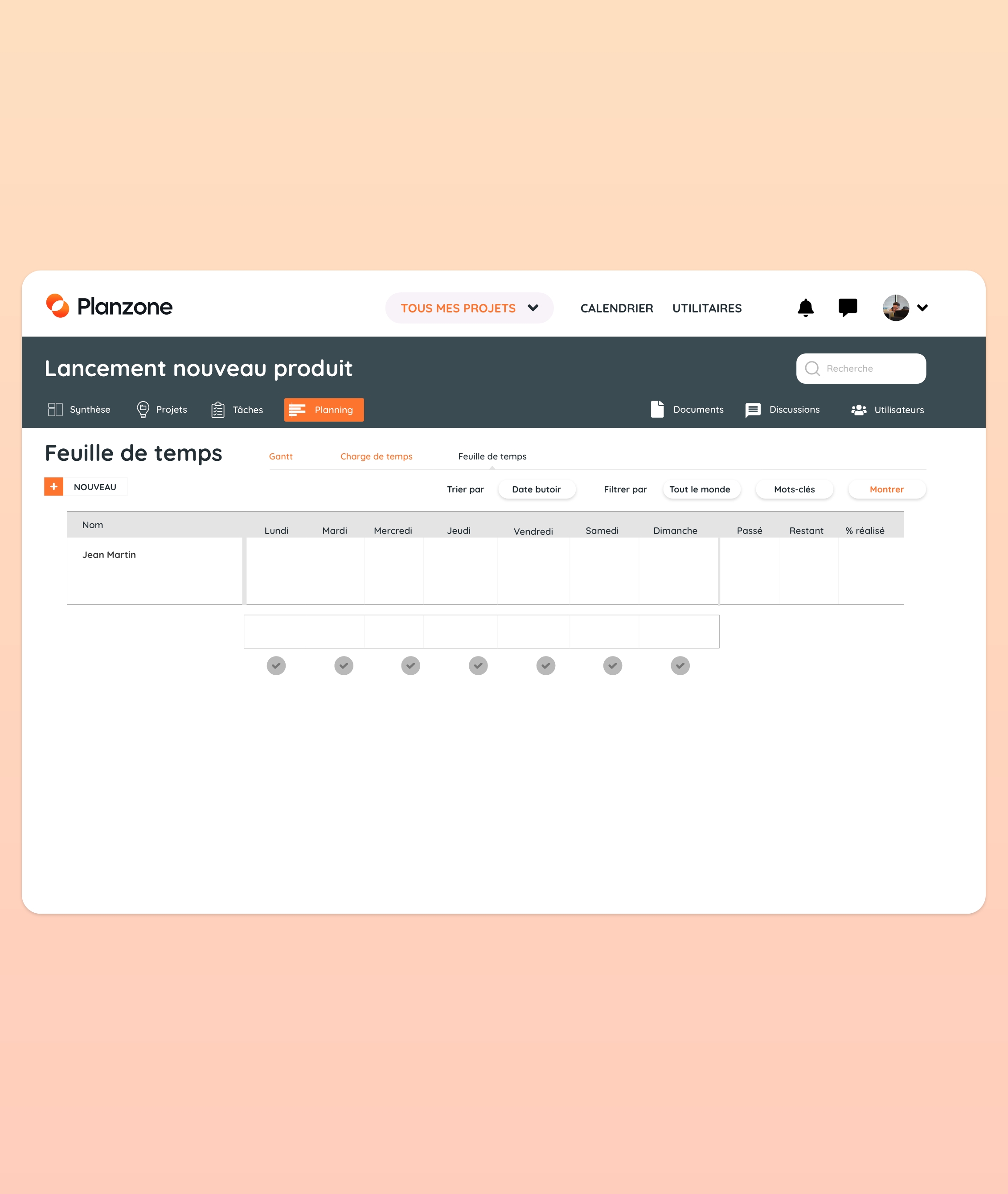 Track your team's work time management with timesheets
Successful time management for a successful project
More efficient resource and team management
For project managers and employees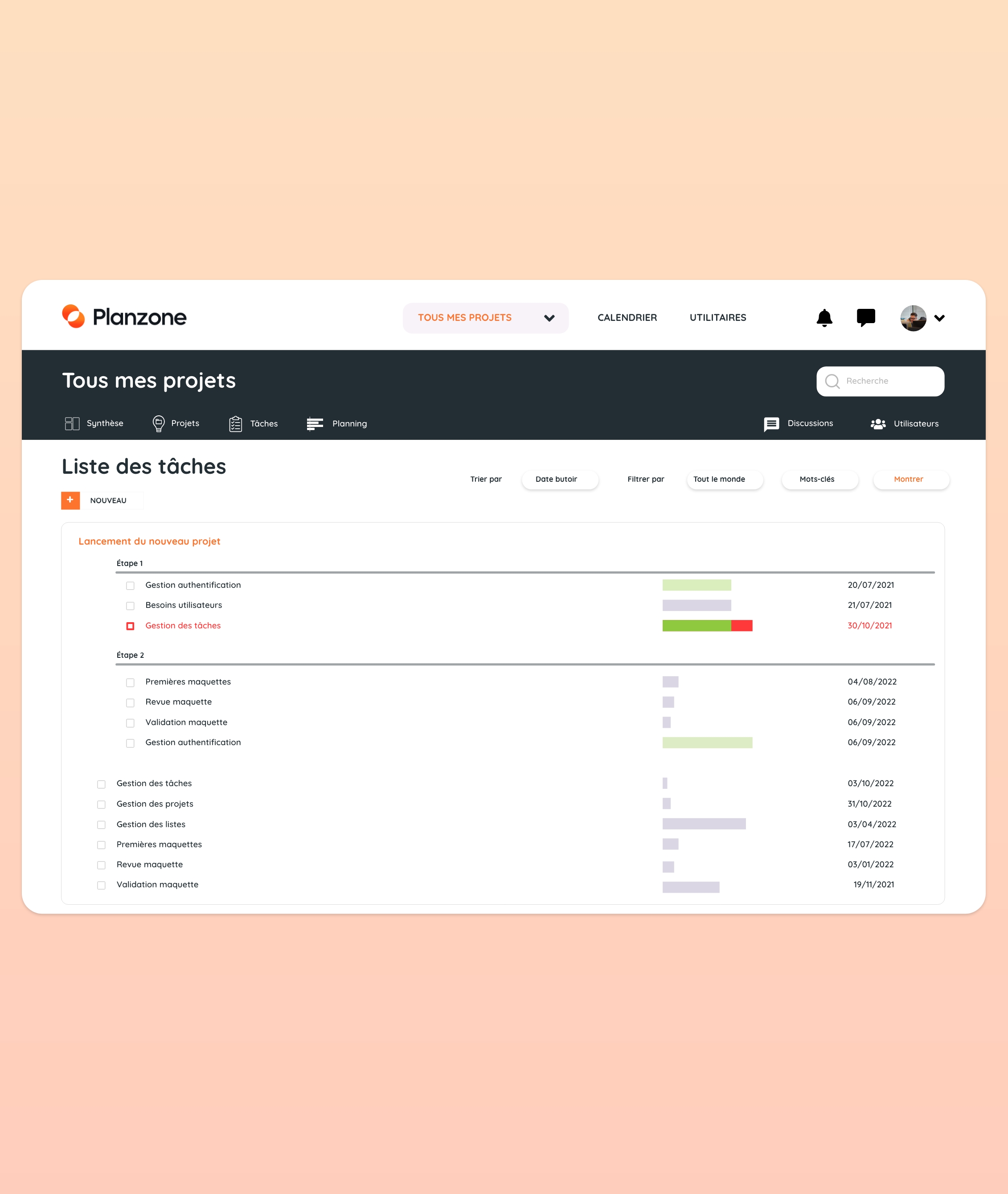 Optimize task management and save time
Task and time management is a key element to carry out a successful project. As to employees, it is about guidance through a daily to-do list that assists them throughout the project. As to the manager-or project manager-it is about formatting the various tasks that make up the project and assigning them to every dynamic team member.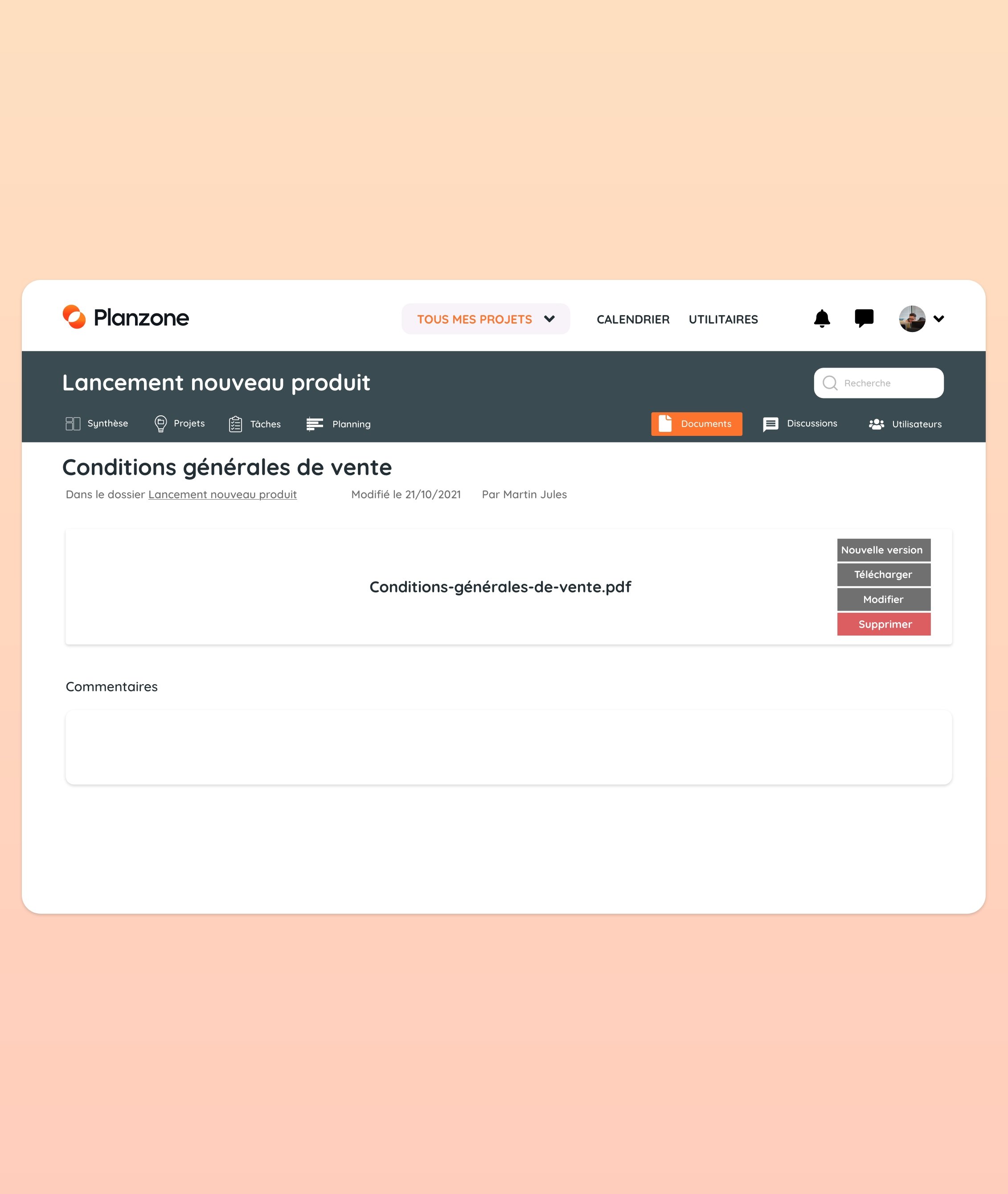 File-sharing software and document management
Foster document sharing
Public or private documents
Document versioning
Google Drive synchronization
Smart document search
Simplified document sharing
Optimized document management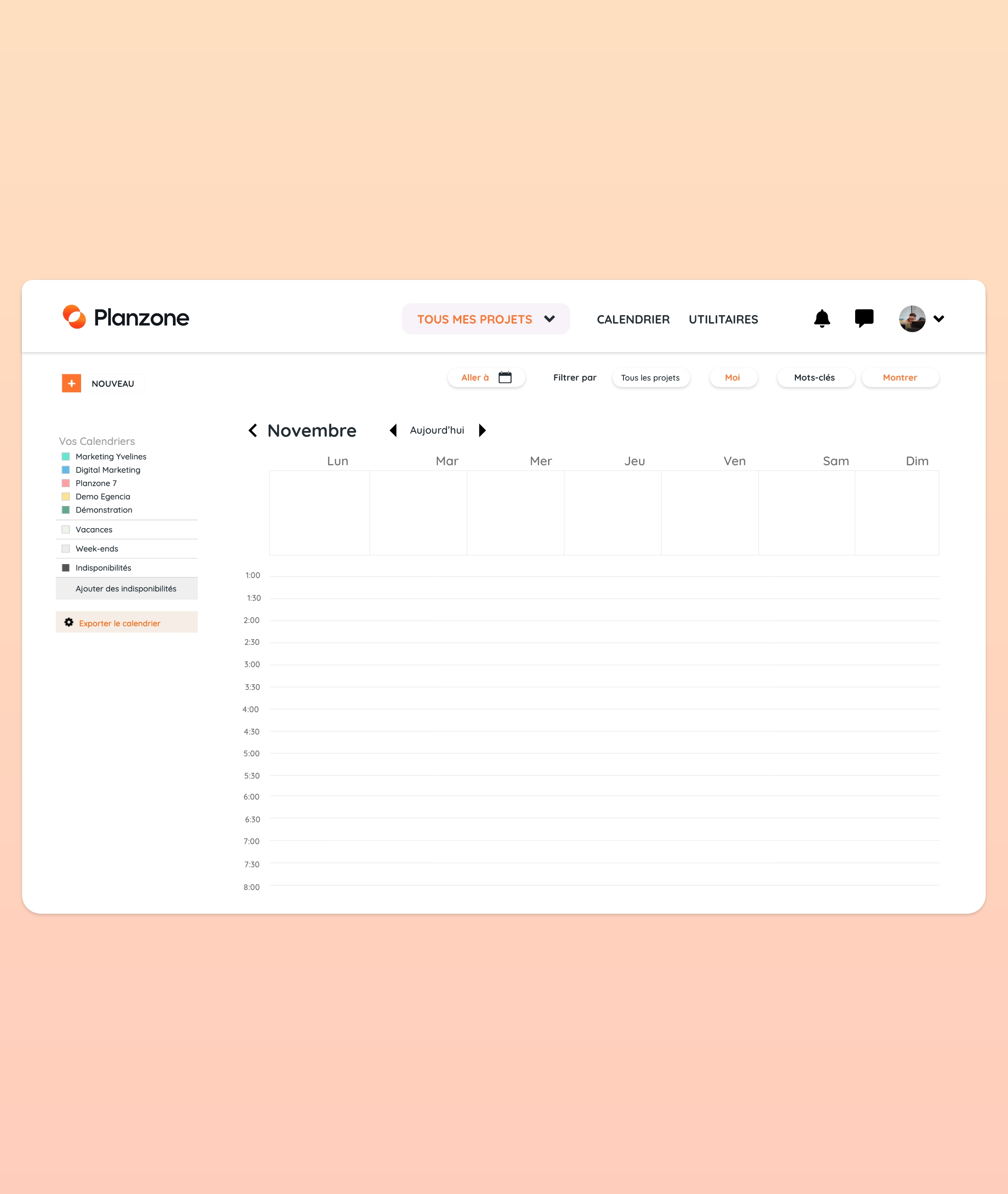 Realize and monitor your projects' progress on a collaborative calendar
Plan your project meetings
Plan your tasks and milestones
Import other calendars
Encourage discussion
Mark your meetings
Your priorities in one click
Google Calendar synchronization
Multi-project view
Structure your business, whatever your sector

For
associations


All you can expect from a French SaaS solution
On top of a secure French solution, enjoy a multi-level support and a comprehensive help center providing your teams with resources and guides to advance their use of Planzone.
100%
safe
Our platform was designed and developed in France and we guarantee the safety and sovereignty of our customers' data under the applicable GDPR.
Quickly get in touch with our advisers by email or phone if you have any question regarding Planzone.
Answer all your questions and find tips and guides on Planzone online knowledge base!
All your collaboration and productivity tools grouped under one single intuitive and easy-to-use program.
We convinced them
Thousands of users already chose to work with us
BLOG
Daily work management solution: Planzone is evolving
Bet on the right work management tool and organize long-term and day-to-day projects on the same platform.
READ THE ARTICLE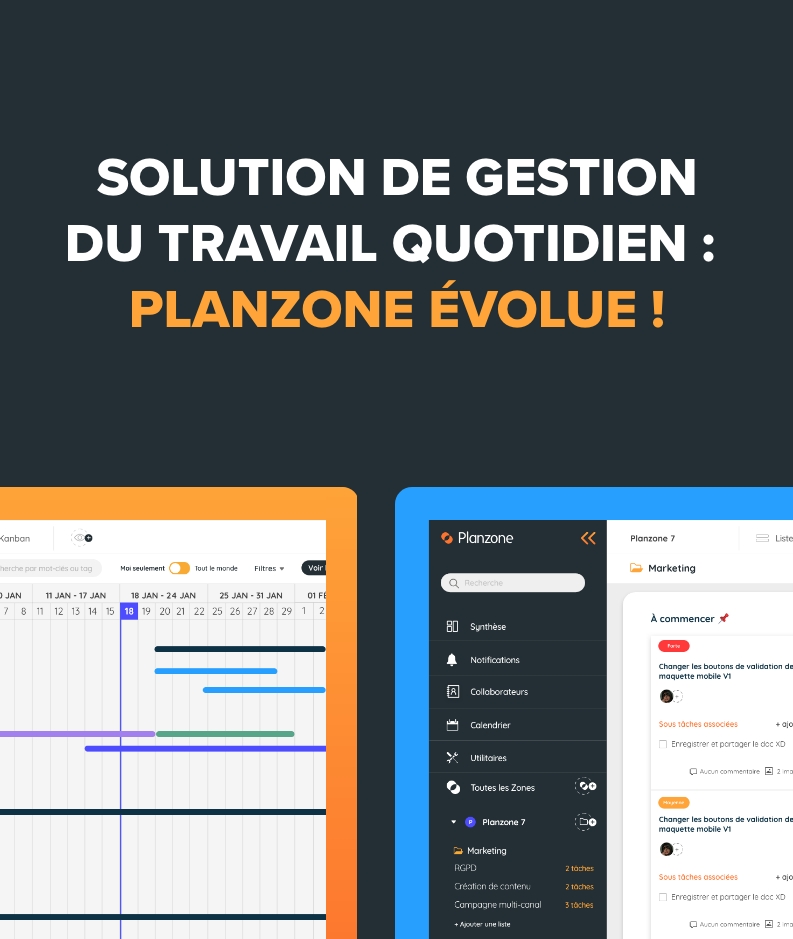 « Planzone is a key tool to help us structure our organization in a fast-paced environment. Our team meetings are more efficient and we can focus on value-added tasks and optimize resource planning. Using Planzone is a way to transpose project management concepts into our team's daily work. »
« All exchanges are now done on Planzone, even on projects that do not concern me. Simply because, the day I need to intervene on a subject, I need to be able to easily see the history. I don't want to receive hundreds of summary emails or be copied. Employees no longer waste time looking for what they need to do. They are more efficient in their work. »
« Planzone is an efficient tool that brings more rigor to our organization. The large number of features in the tool does not alter its ergonomics and ease of use on a daily basis. We are also very satisfied with the services offered and the ability of their team to take into account our feedback to improve the tool. »
A comprehensive project management solution