Collaborate. Get it done.
Planzone : best tool to stay on target
Planzone allows you to manage your daily projects online and without software to install, through a SaaS solution that adapts to your needs.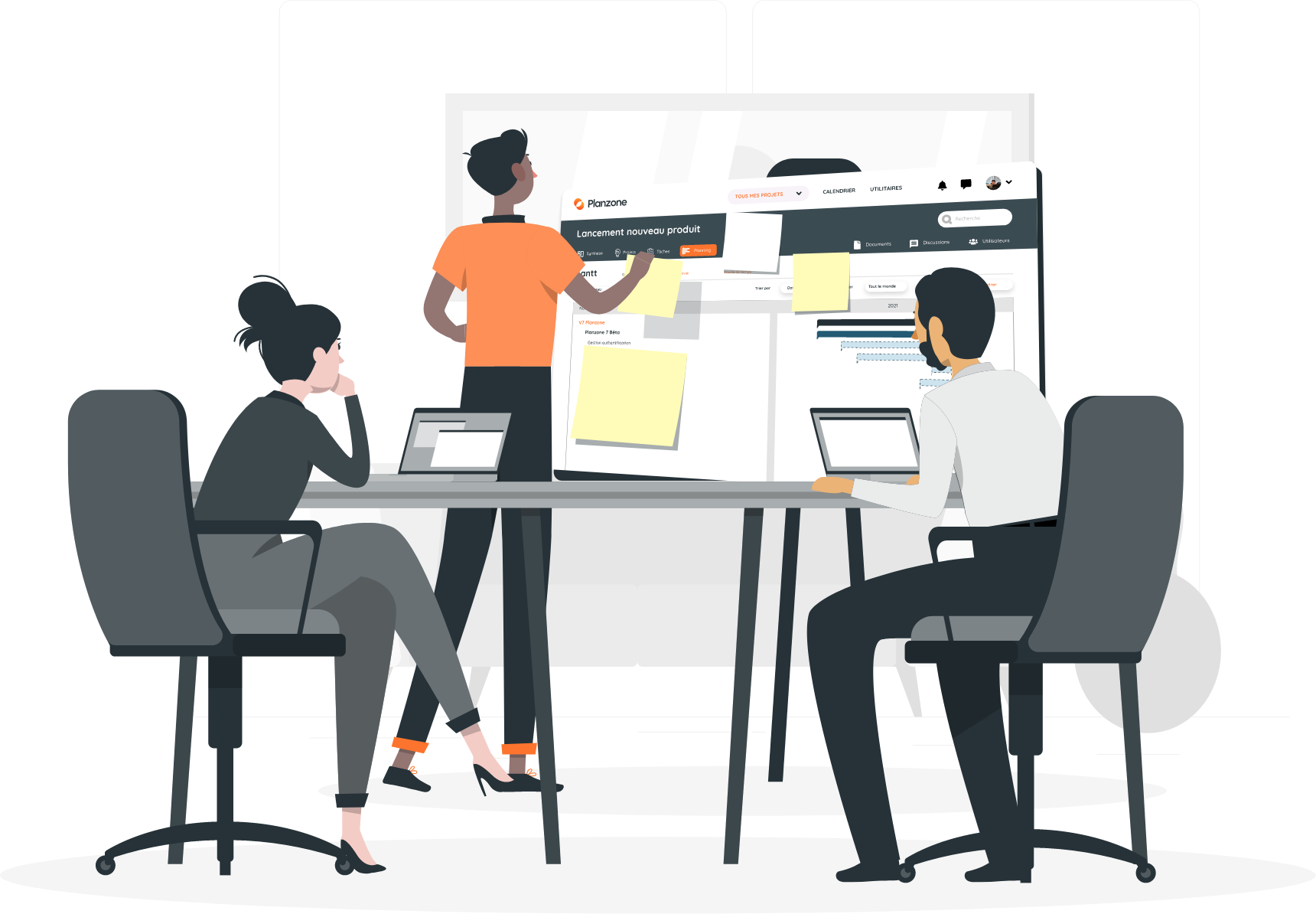 Tools adapted to all your needs
Dashboard

Gantt Chart

Workload

Timesheet

Tasks

Documents

Calendar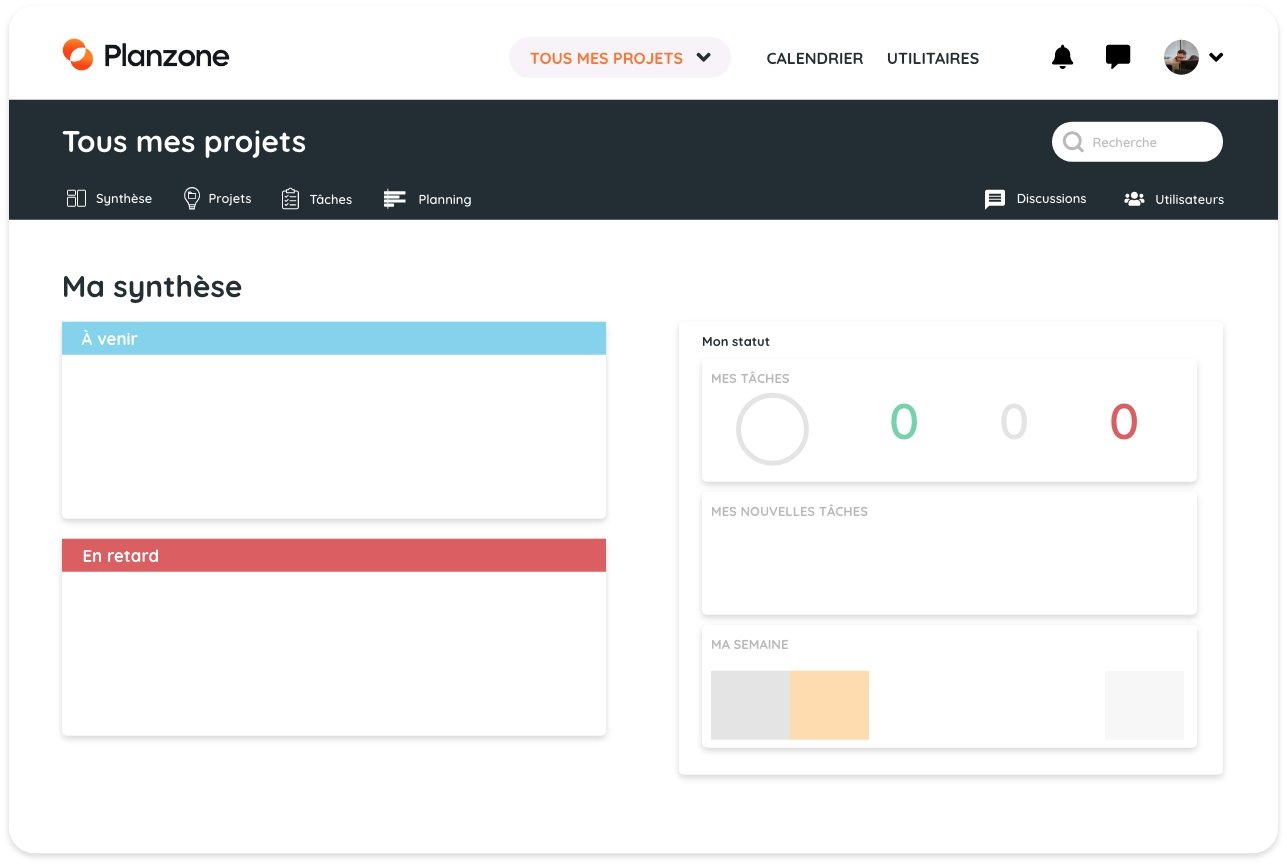 A dynamic dashboard with all your projects and activities
A global vision
Get a summary of all the important information about your project, your professional activity and the actions of your team members
Weekly Calendar
The calendar gives you instructions on tasks, events and milestones planned for the current week.
Create new ones with 1 click.
Know where you stand
At one glance, view events, tasks, and milestones that are coming up or late.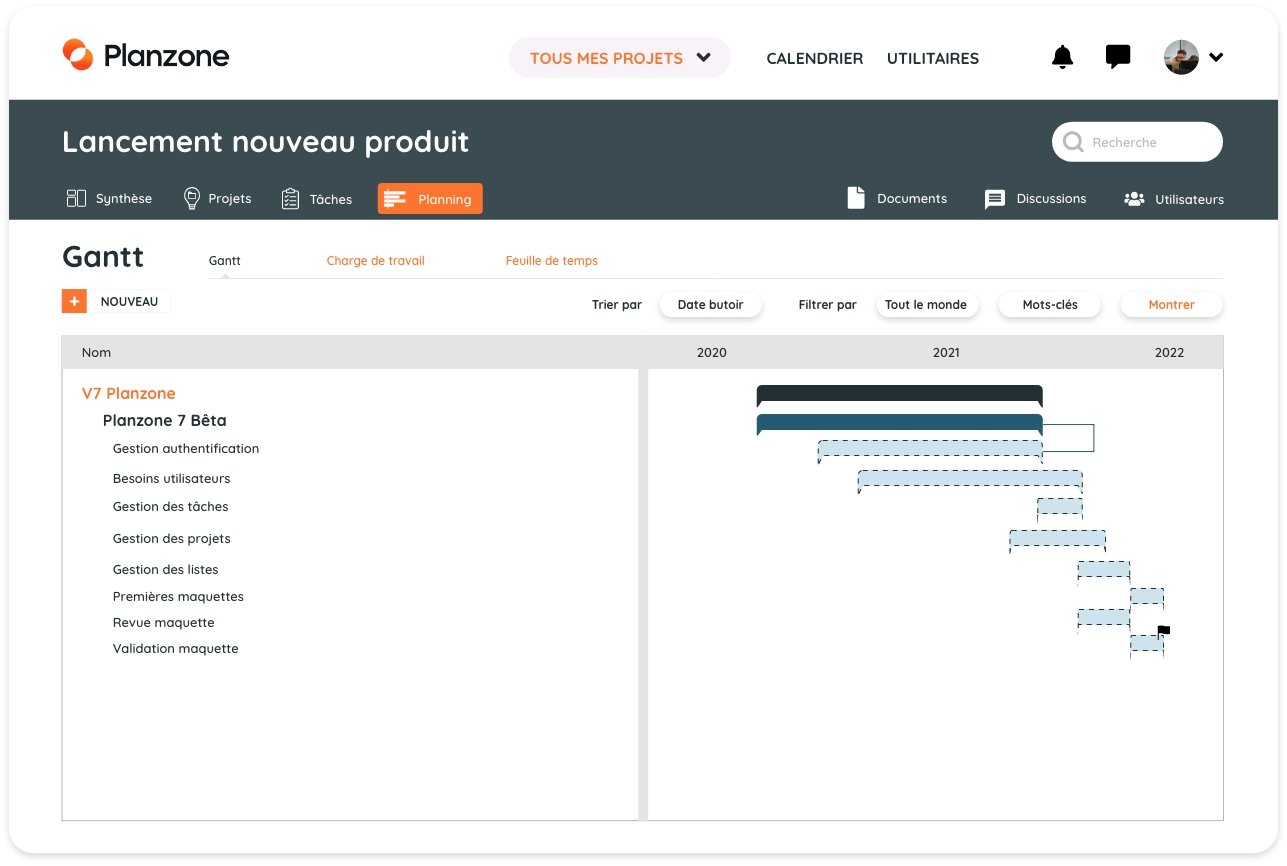 Organize your projects in a Gantt Chart
An overview of the project
Measure your work with a Gantt chart
All your projects at a glance
Mark important things
Tag, sort and filter
Plan in sequence
Grow your organization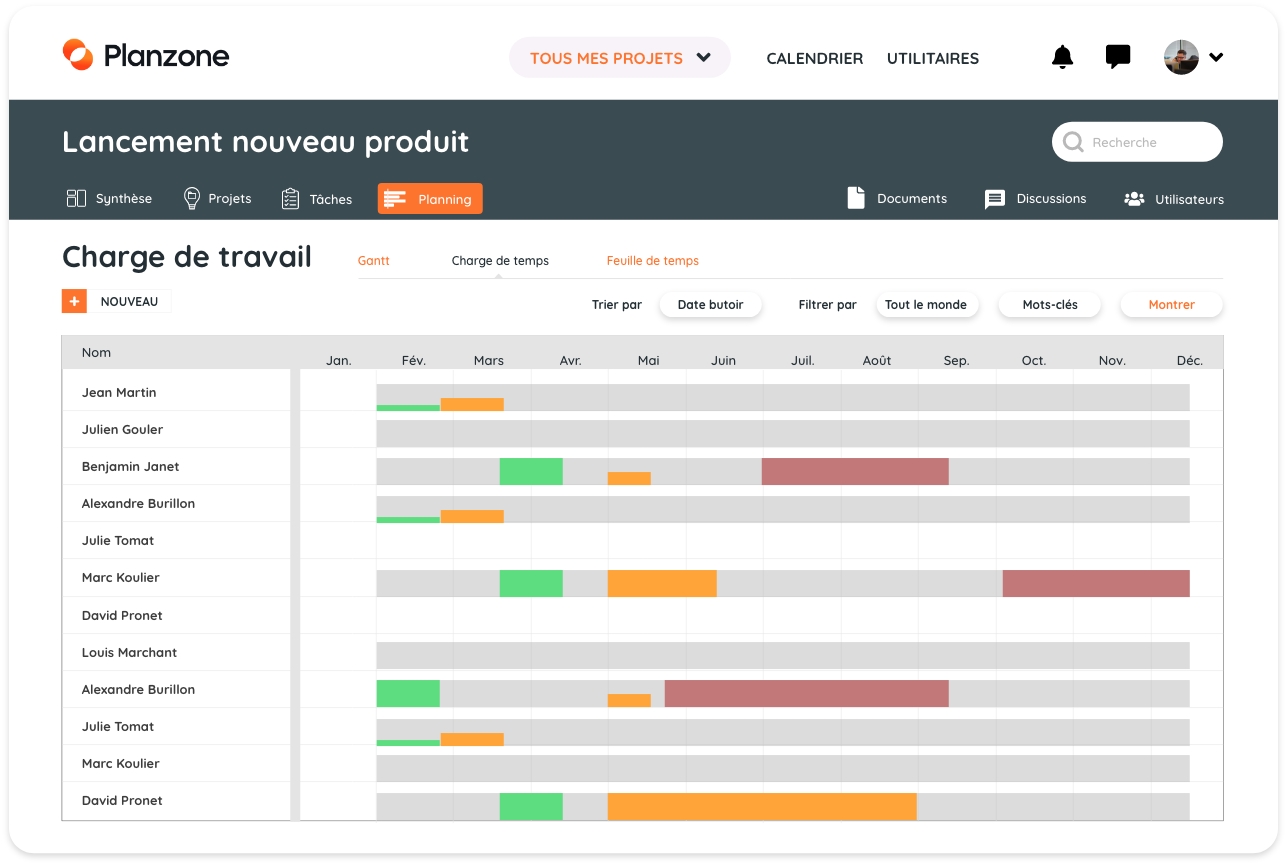 Team Workload Management
Optimize your team's hourly and/or daily assignment rate to avoid overloads or inactivity floors.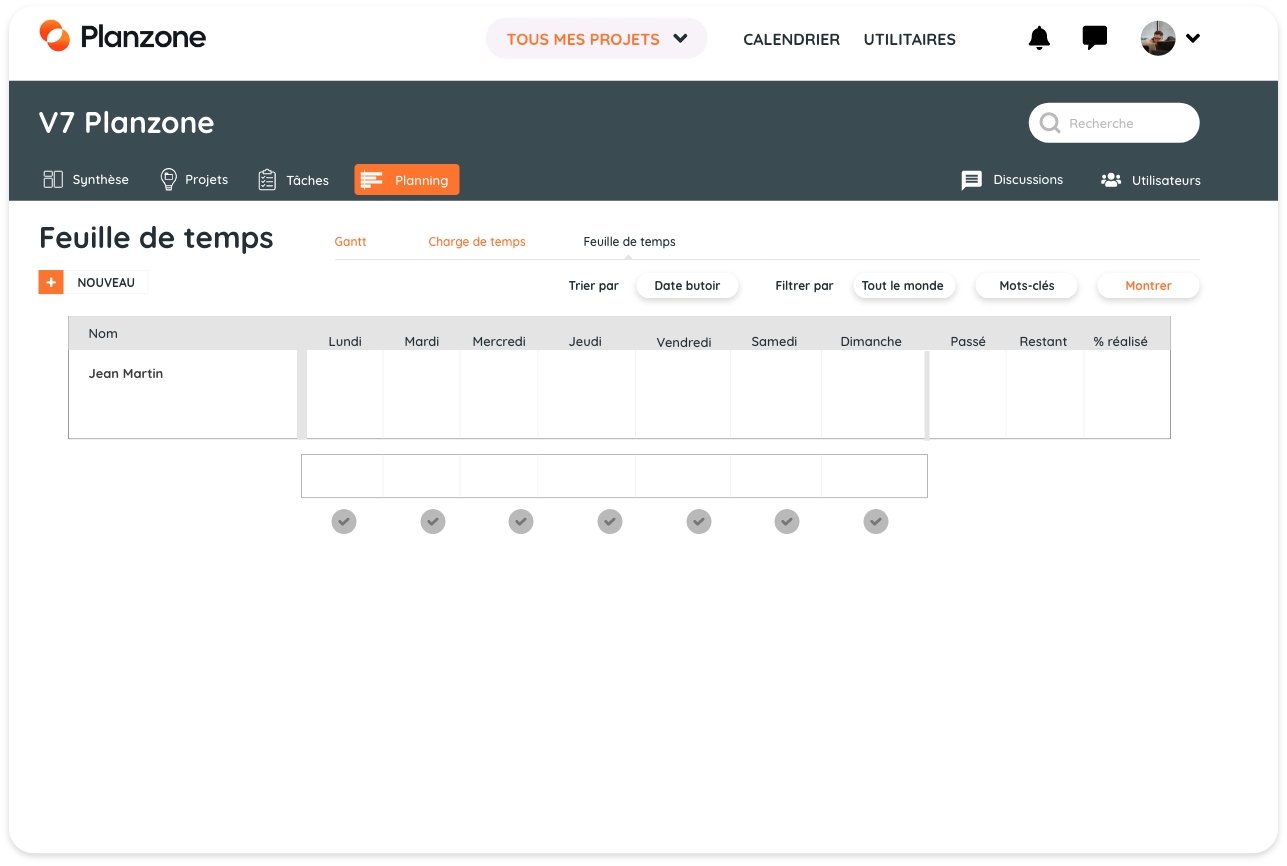 Track your team's time management with timesheets
Successful time management for a successful project

Better team management and resources

For Project Managers and Employees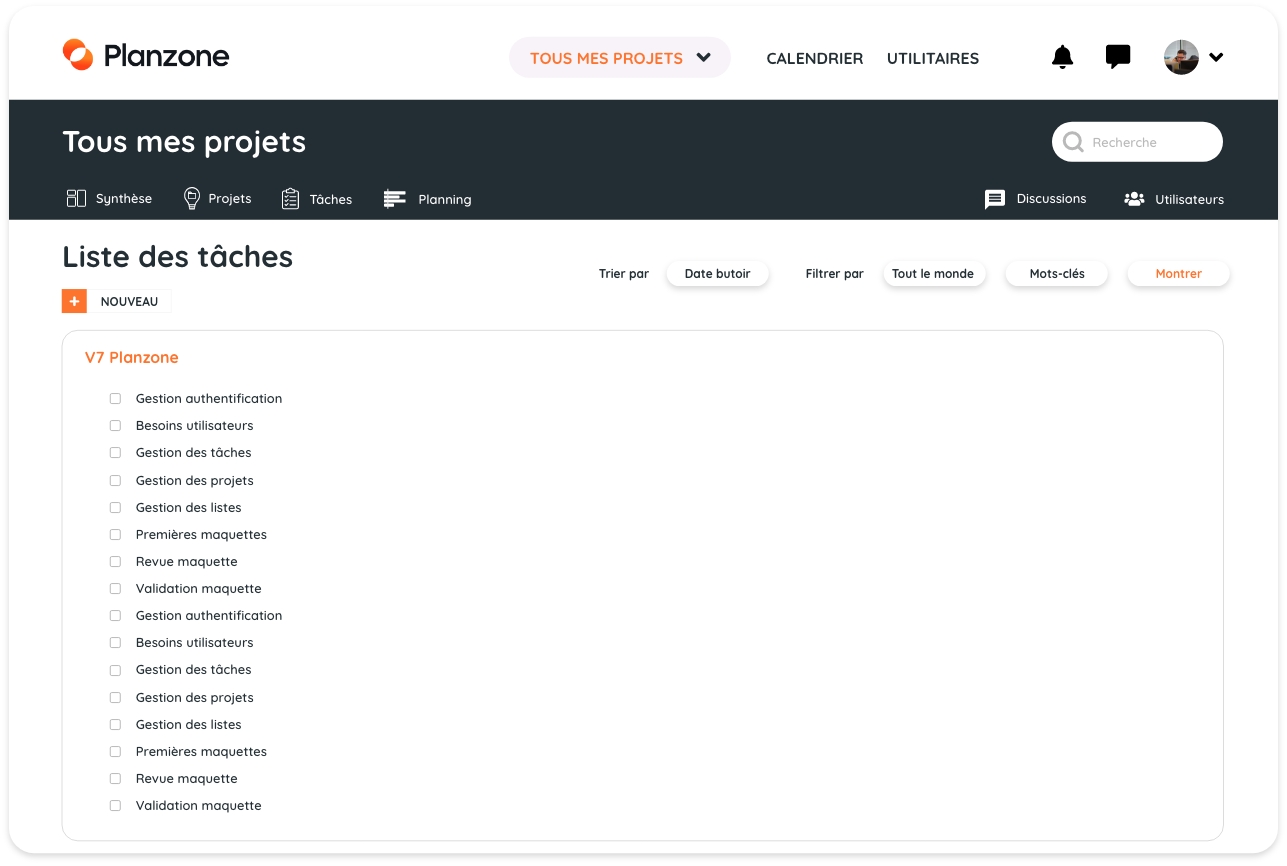 Optimize your task management and save time
Task and time management is an essential element in the proper conduct and success of a project.
For employees, it is about being framed by a daily to-do list that will accompany him throughout his tasks.
For the project leader or manager, it is a matter of shaping the different tasks that make up the project and assigning them to all the forces working on the project.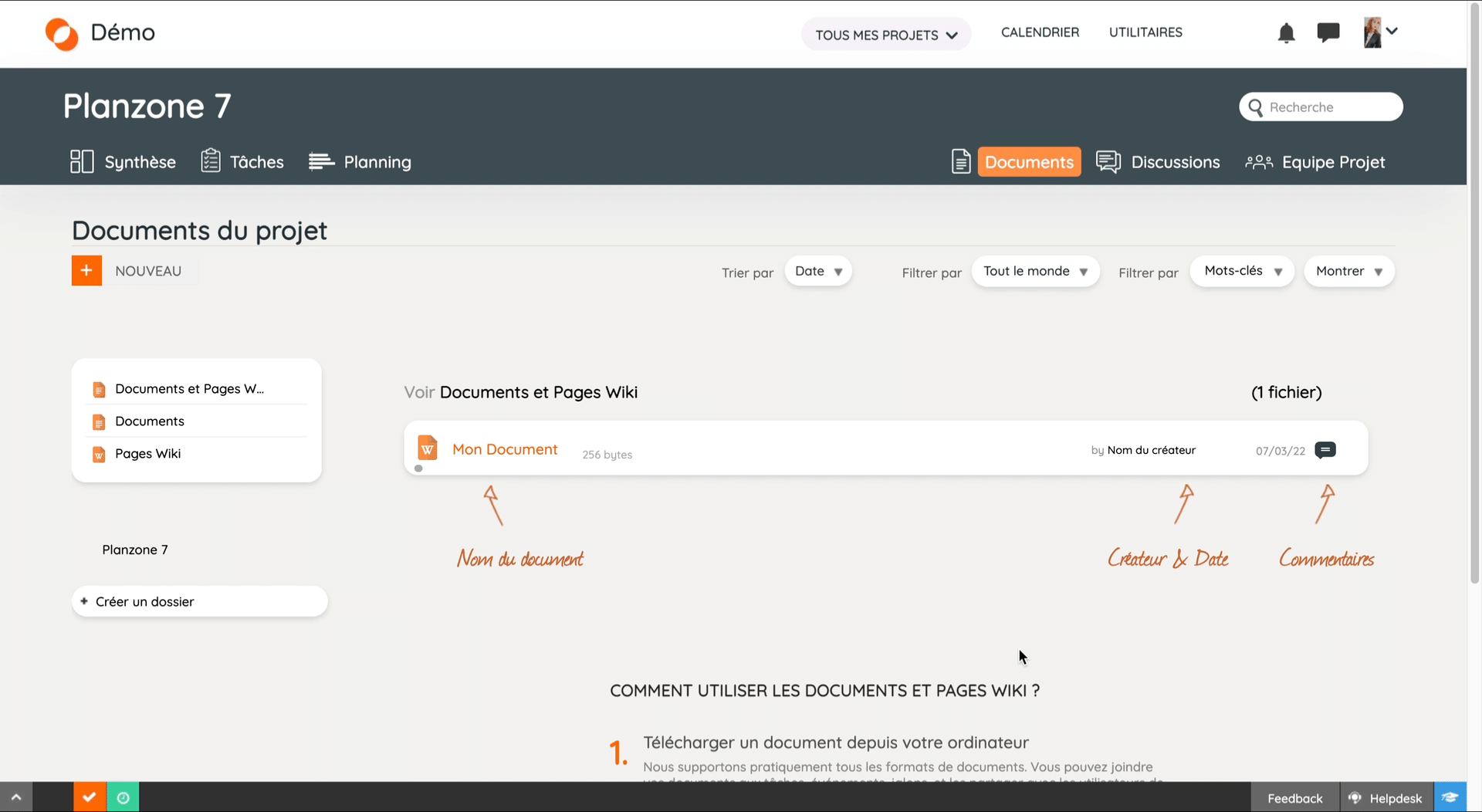 File sharing software and document management
Promote document sharing
Public or private documents
Document versioning
Google Drive Sync
Intelligent document search
Simplified document sharing
Optimized document management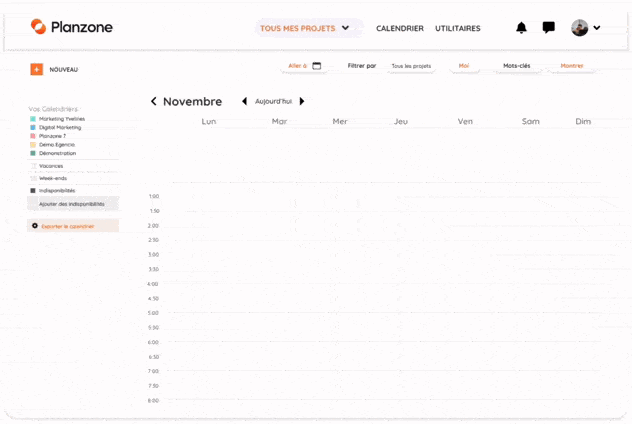 Bring your projects to life and follow their evolution on a collaborative agenda
Plan your project meetings
Plan your tasks and milestones
Import your other calendars
Encourage discussion
Mark your meetings
Your priorities in 1 click
Addicted to Google Calendar
A multi-project vision
GUIDE
Planzone's user guide
Get your free eGuide on How to use Planzone and learn how you can level up your project management
Powerful features accessible to all
Create tasks instead of sending repeated emails
Visualize the workload and working time of your teams
Centralize and attach all your business documents
Share your calendars in a single space
Use an easy-to-read, dynamic and collaborative Gantt
Easily follow Project Discussions
Evolve your dashboard in real time
Share best practices in a Wiki
Success stories
Discover thousands of companies, of all sizes, loving Planzone
A SaaS Software, but first and foremost a team at your service
Our experts are here to advise and accompany you
Get notified on the new management trends
Be the first to know about Planzone updates