Third-party integrations
Use your third-party tools to collaborate anywhere and anytime.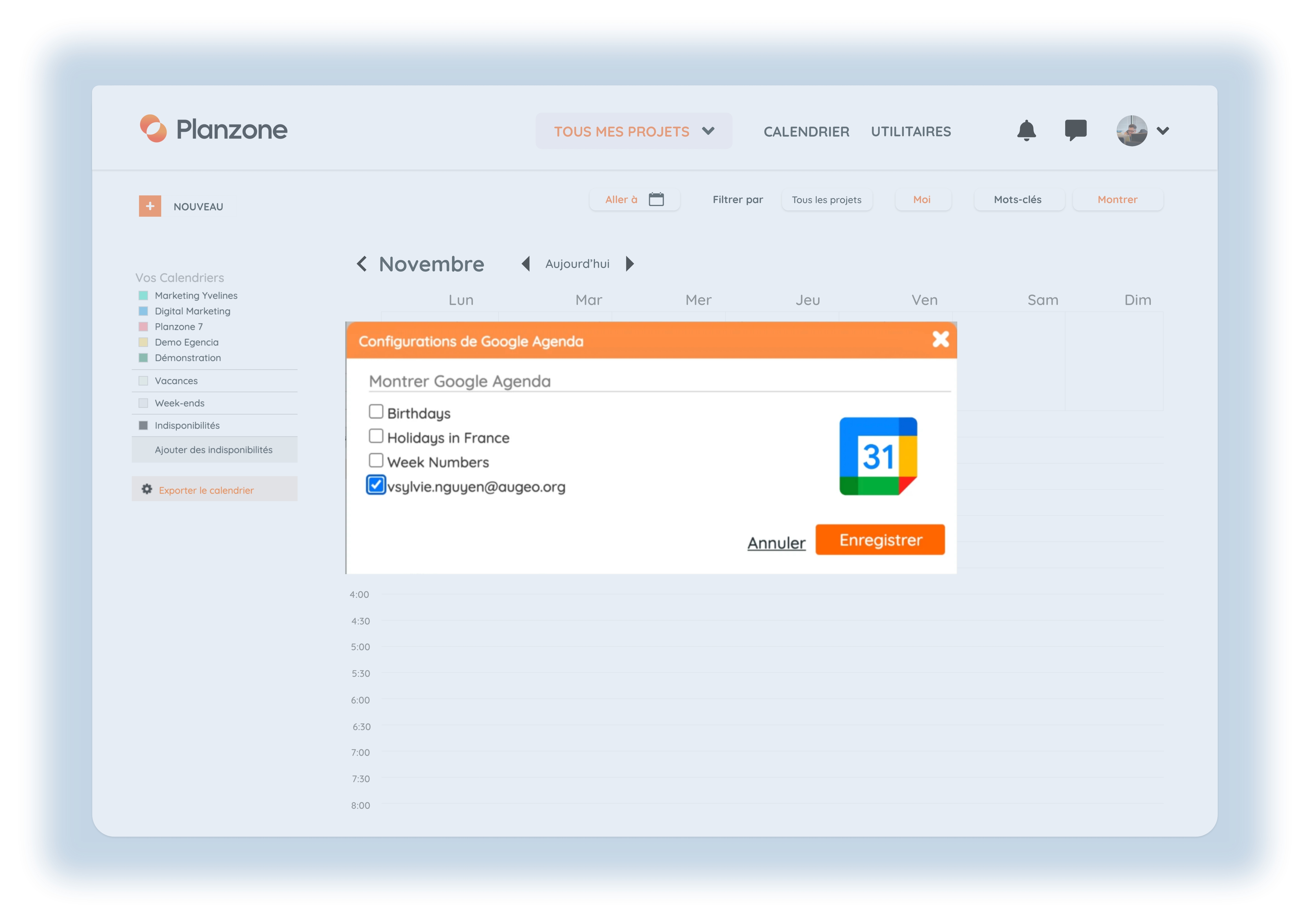 Third-party integrations empower you to...
1. USE PLANZONE FROM YOUR SMARTPHONE
Find all the elements related to your projects on your laptop, smartphone or tablet, anywhere and anytime. Available soon...
2. CENTRALIZE YOUR TASKS AND EVENTS
With iCalendar, all the events and tasks planned in your Planzone calendar are added to your personal calendar: Outlook, Yahoo, Mail, Zimbra...
3. SYNCHRONIZE YOUR DOCUMENTS
Import your project documents from your Google Drive account to have everything you need at your fingertips. Add comments from Planzone.
4. CONNECT YOUR GOOGLE CALENDAR TO PLANZONE
Synchronize your Planzone calendar with that of Google and access your project information from any terminal.
A comprehensive project management solution