Project and Planzone configuration
Set up your projects, teams and personal data.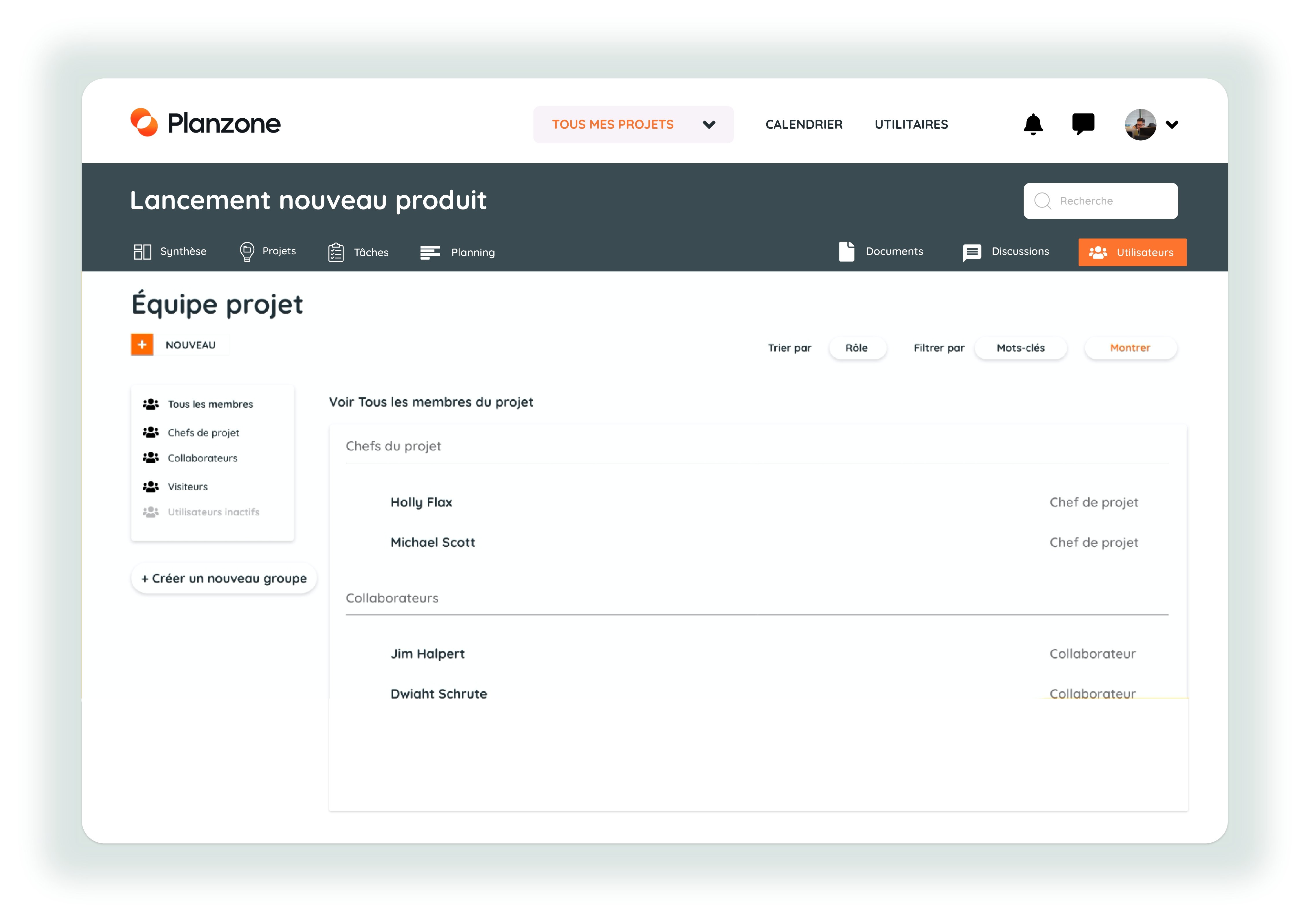 MANAGE YOUR PLANZONE AS YOU SEE FIT
1. CONFIGURE YOUR PERSONAL CLIENT AREA
Provide your contact information and set up your language preference, time zone or frequency of notifications.
2. PERSONALIZE YOUR CALENDAR
Determine the work days of the week and the number of working hours per day to adapt your Planzone calendar to your work.
3. CREATE YOUR PROJECT TEAM
Invite participants and assign a role to each of them according to their degree of involvement in the project. Assign tags to them or include them in groups so you can find them easily.
4. MANAGE YOUR PRIVACY SETTINGS
Configure your privacy settings: password security, access to project information according to the roles…
A comprehensive project management solution