FONCTIONNALITÉ
Knowledge Management Tool: Wiki Space
The knowledge management, is essential for a global and effective project management. A look back at what such a tool brings to a project management software such as Planzone.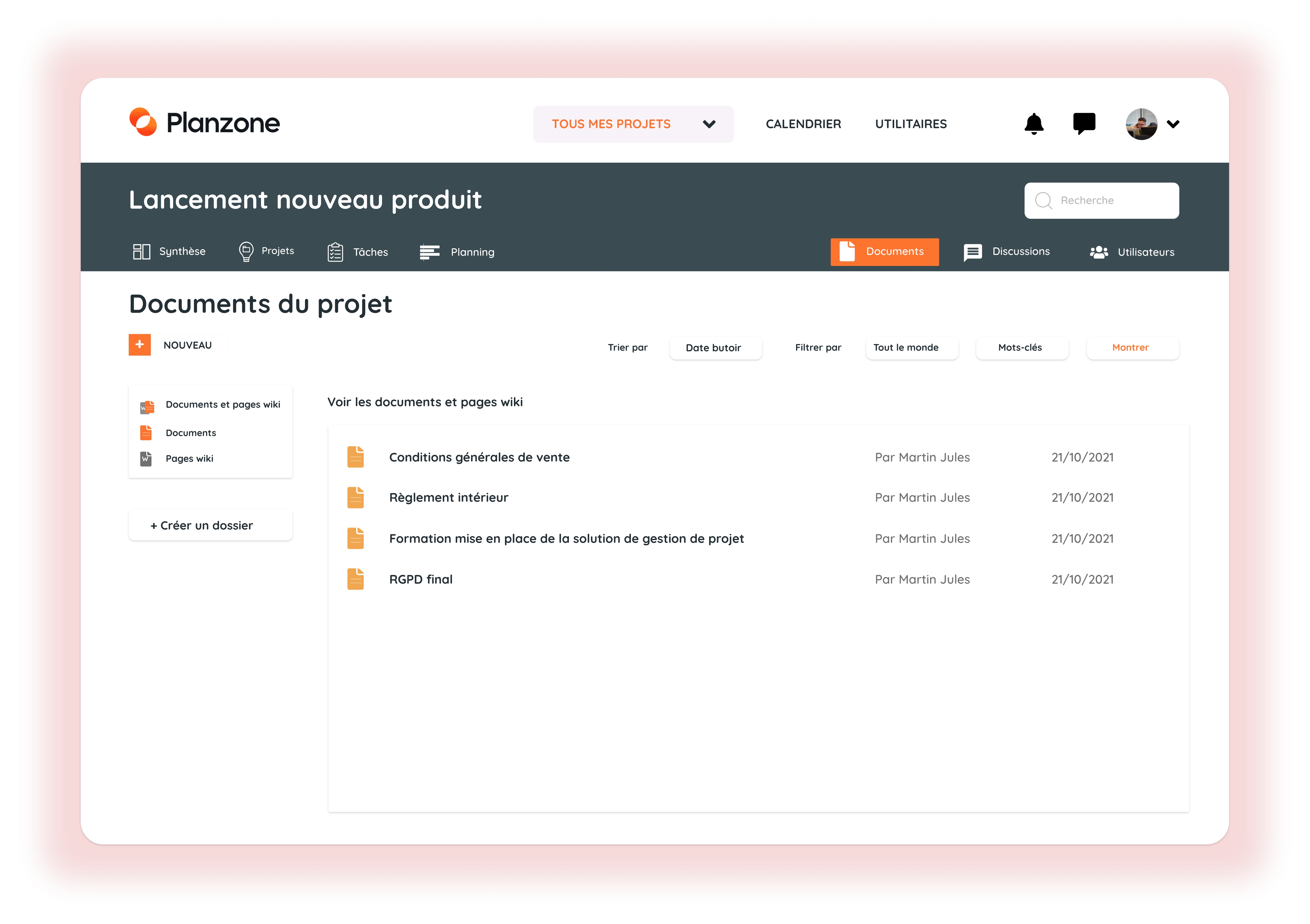 1. KNOWLEDGE MANAGEMENT
Keep your employees informed of your ideas and best practices about your projects.
2. KNOWLEDGE STORAGE AND MANAGEMENT
Keep quick access to links, databases or anything related to your projects.
3. A BUSINESS WIKI ACCESSIBLE TO ALL
Share your wikis in 1 click by email and make them even visible on the Internet in a secure way.
4. DISCUSSIONS AND PROJECT GROUPS
Start group discussions to inform updates to your wiki space.
What is the knowledge management ?
Before we know what project knowledge management is, we must first define what is integrated into that knowledge. This "knowledge", an English word that translates both "knowledge" and "savoir", is the sum of all the information and data (processes, market figures, skills...) that a company can store in an internal information system, accessible to all or part of the employees. There is implicit knowledge (that employees may have without having transcribed it) or explicit, but also internal or external knowledge (related to the market, competitors).
Better project management
The sharing of all knowledge related to a project will allow better communication between employees. Graphic designers, developers, marketers... these actors are sometimes far apart from each other, even if they work on the same project. It is not uncommon for information to be poorly relayed or for information to be withheld. All these services can waste time communicating incorrectly. With strict knowledge management and mandatory sharing, these services will open up to others for greater transparency and information accessible to all. A saving of time for the success of the project!
A complete project management solution