FEATURE
Knowledge management tool: wiki space
Knowledge management is essential to the global and efficient management of a project. Back to how such a tool enriches a project management software like Planzone.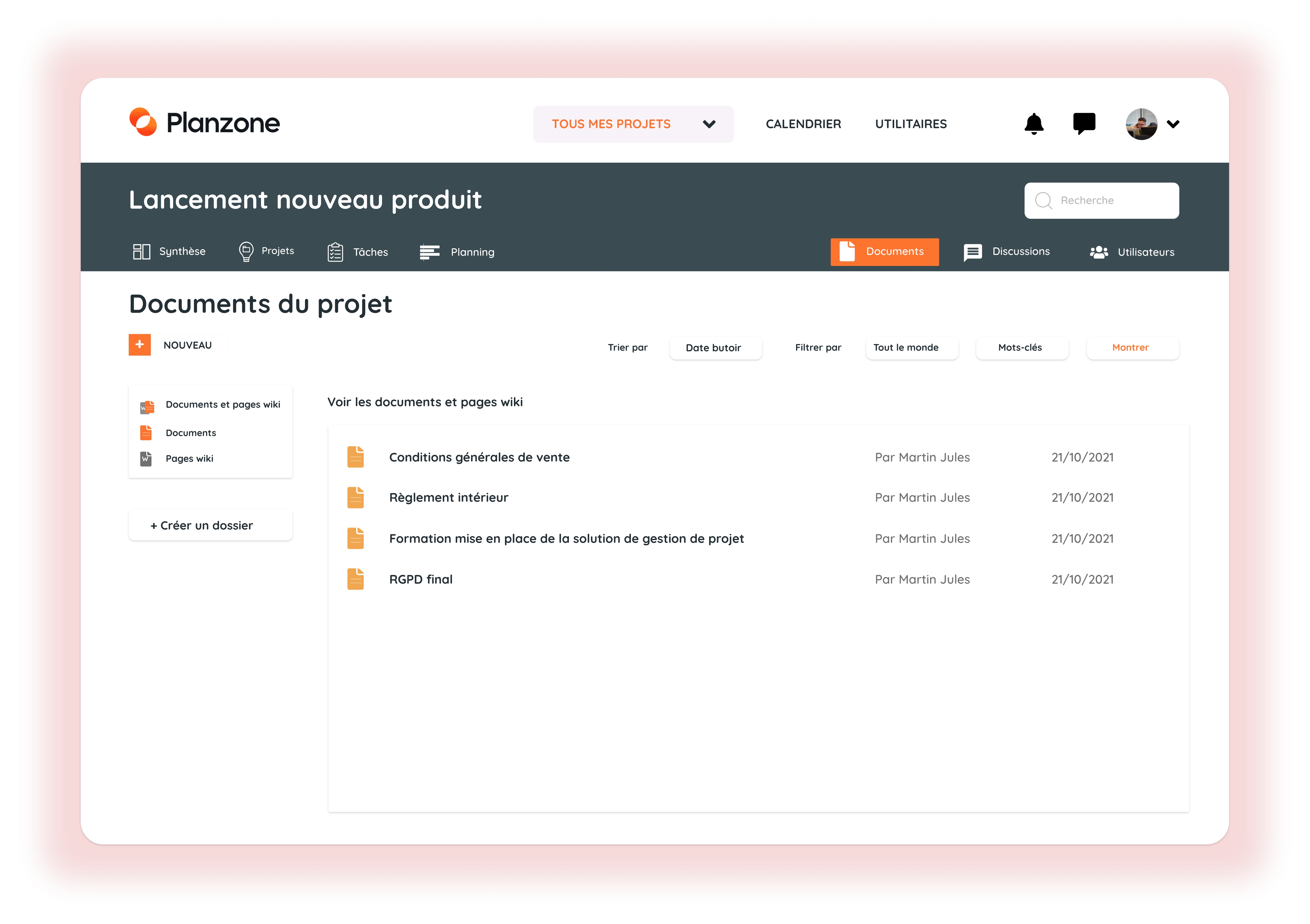 With Wikis you benefit from...
1. KNOWLEDGE MANAGEMENT
Let your collaborators know about your ideas and best practices around your projects.
2. KNOWLEDGE MANAGEMENT AND STORAGE
Preserve quick access to links, databases or any element related to your projects.
3. AN ENTERPRISE WIKI ACCESSIBLE TO ALL
Share your wikis by email in one click and make them visible on the Internet safely.
4. DISCUSSIONS AND PROJECT GROUPS
Initiate group discussions to inform your team of your wiki space updates.
What is knowledge management?
Before defining "project knowledge management" we have to define what "knowledge" means precisely: the word refers to the sum of all the information and data (processes, market figures, skills...) that a company can store in an internal information system accessible to all or to some of its employees. Knowledge can be implicit-employees have it but haven't transcribed it-or explicit, but also internal or external-when it is related to the market or to competing companies.
Optimized project management
The pooling of all project-related knowledge allows for better communication between collaborators. Graphic designers, developers or marketers are sometimes isolated from one another even when working on a common project. Quite frequently, information is poorly relayed or not passed. All these units can waste time communicating poorly. With strict knowledge management and mandatory sharing, these departments connect with one another, allowing for more transparency and better knowledge sharing. A time saver in the progress of a successful project!
A comprehensive project management solution