All your projects in one single tool
Discover Planzone, the all-in-one collaborative project management software
Various tools to meet your special needs
Overview

Gantt

WORKLOAD

Timesheets

Tasks

Documents

Calendar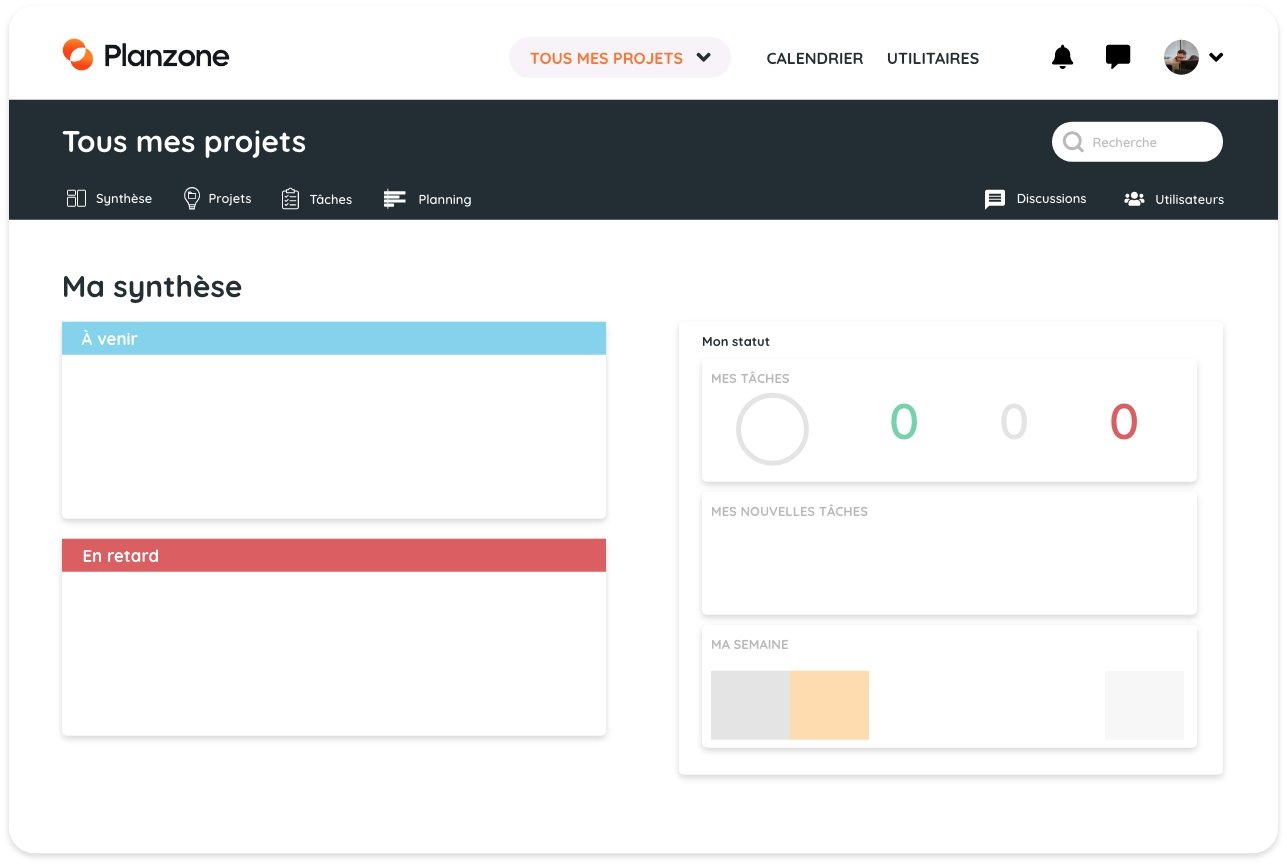 A dynamic overview of your projects and activities
Get a summary of all the significant information concerning your project, your personal activities, and your team members' work.
The calendar provides information on tasks, events and milestones planned for the current week. Create new ones in one click.
See at a glance events, tasks and short-term and past due milestones.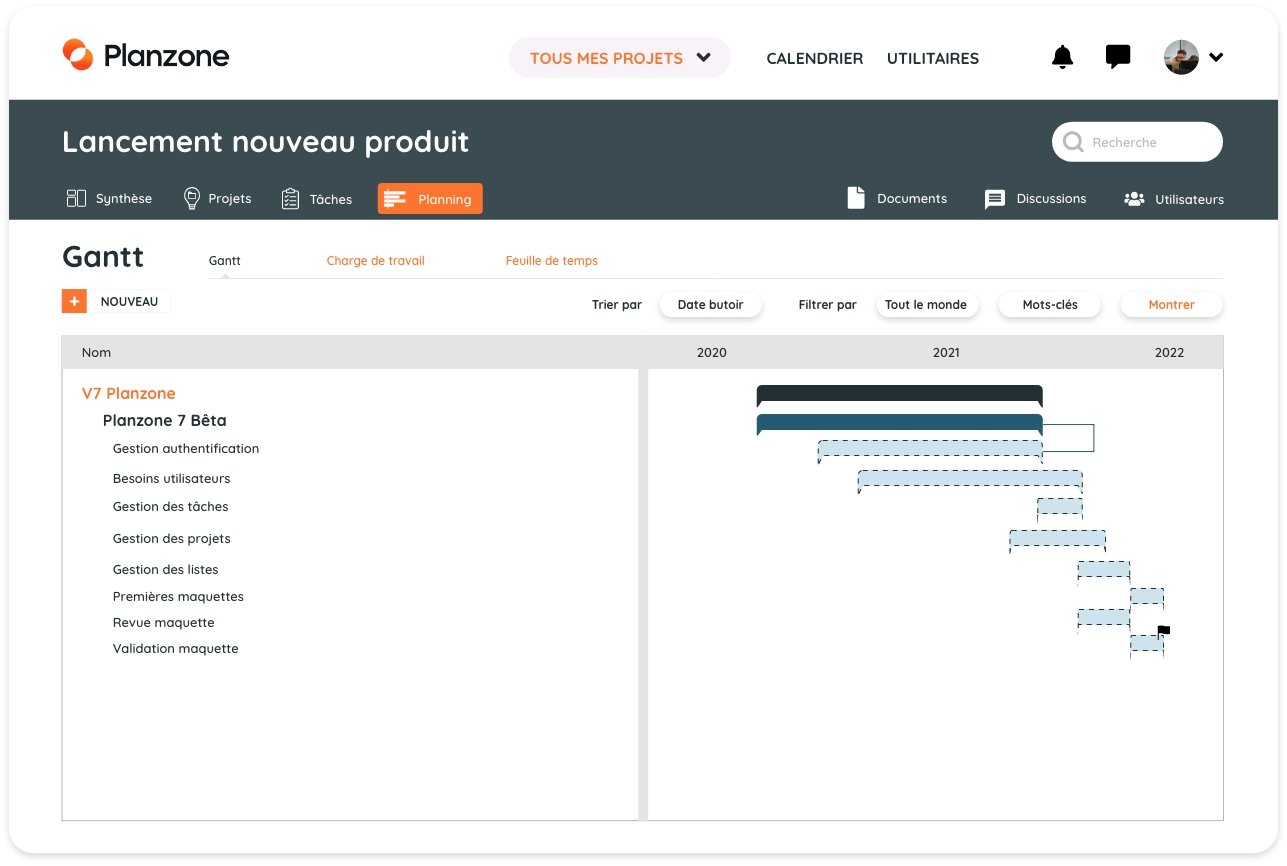 Organize your project in a Gantt chart
Overall view of the project
Measure workload with a Gantt chart
All your projects at a glance
Mark significant events
Tag, sort, filter
Plan sequences
Develop your organization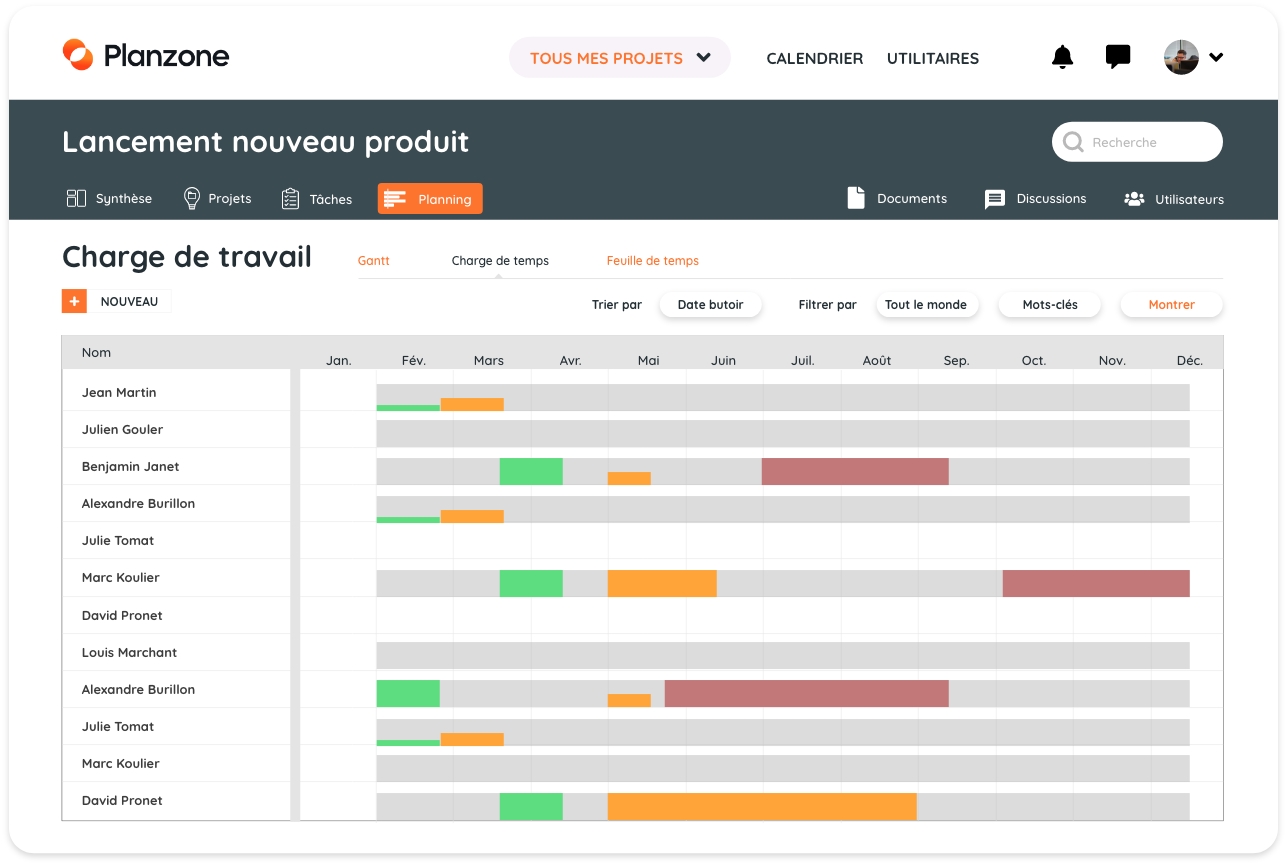 Team workload management
Optimize your team's hourly and/or daily allocation rate to avoid the all too frequent overloads or inactivity.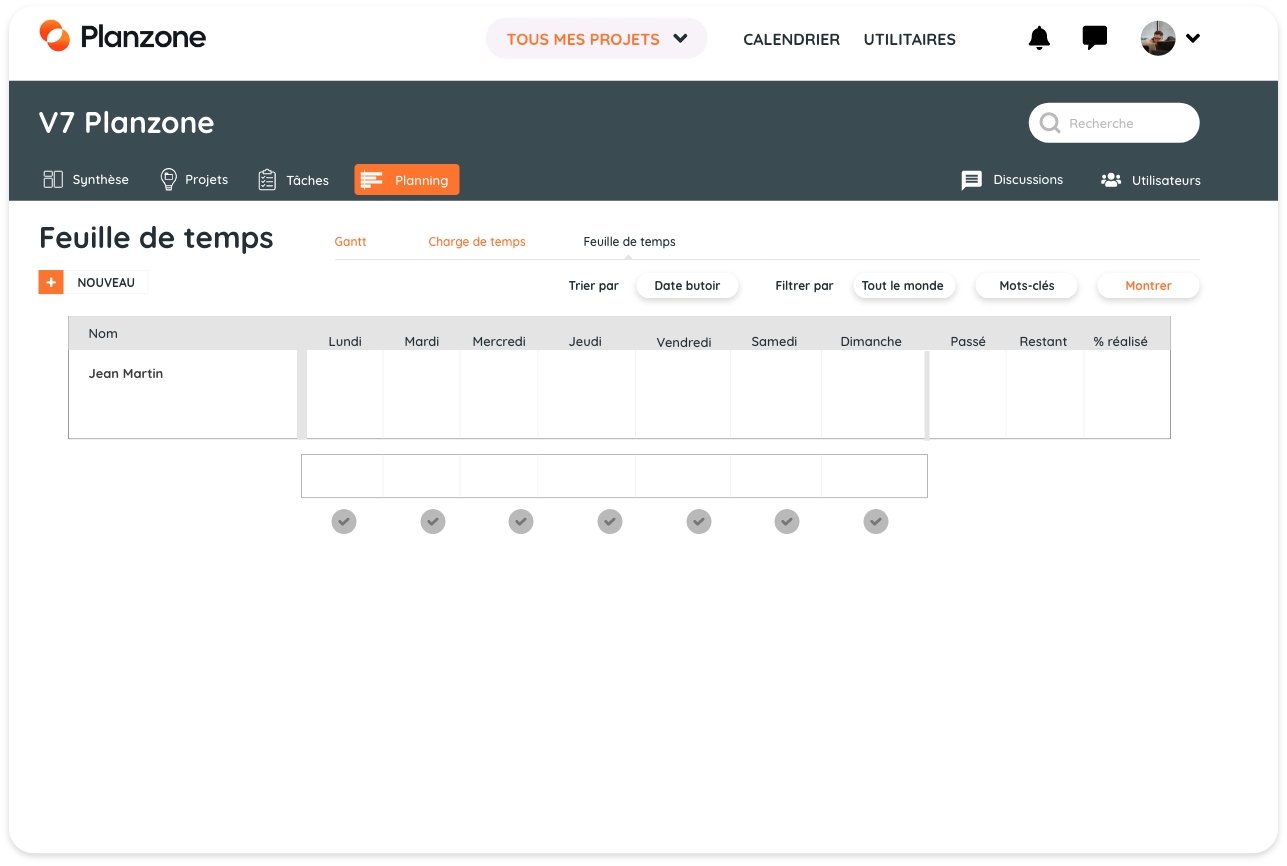 Track your team's work time management with timesheets
Successful time management for a successful project
More efficient resource and team management
For project managers and employees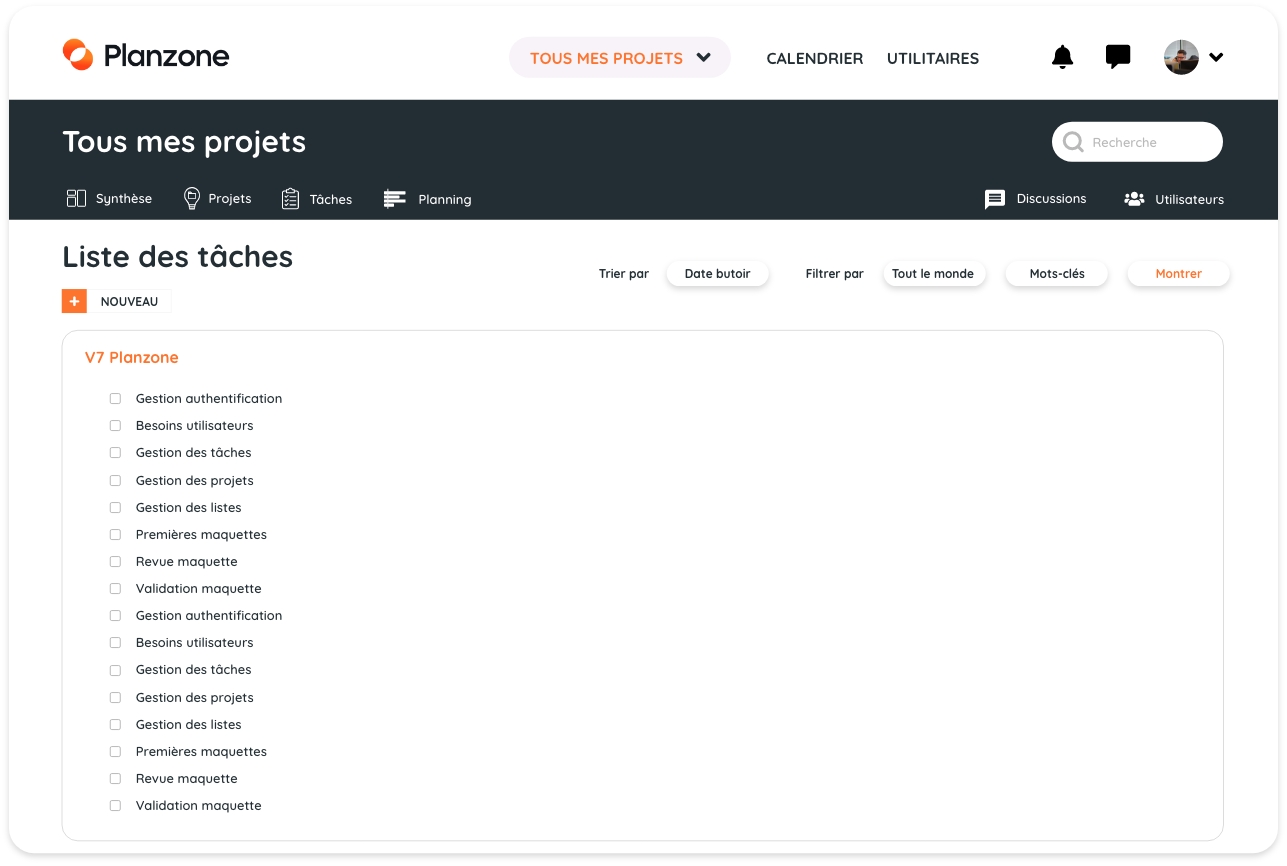 Optimize task management and save time
Task and time management is a key element to carry out a successful project. As to employees, it is about guidance through a daily to-do list that assists them throughout the project. As to the manager-or project manager-it is about formatting the various tasks that make up the project and assigning them to every dynamic team member.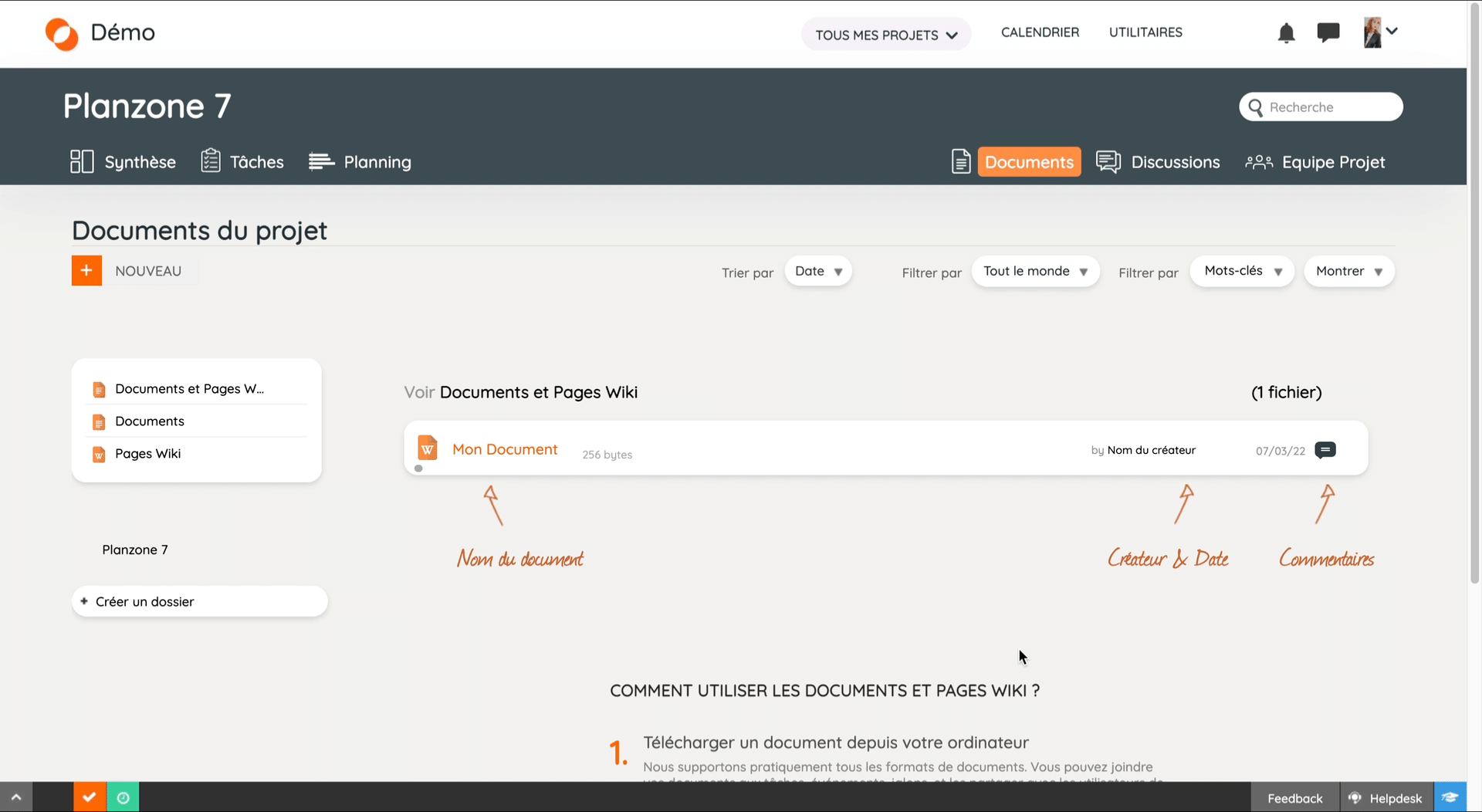 File sharing software and document management
Foster document sharing
Public or private documents
Document versioning
Google Drive synchronization
Smart document search
Simplified document sharing
Optimized document management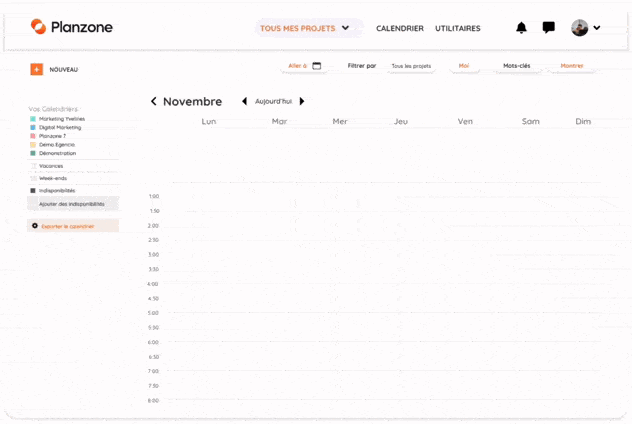 Realize and monitor your projects' progress on a collaborative calendar
Plan your project meetings
Plan your tasks and milestones
Import other calendars
Encourage discussion
Mark your meetings
Your priorities in one click
Google Calendar synchronization
Multi-project view
30 years of experience in project management
Planzone is a French collaborative project management tool that has proven itself since its creation. An expert team assists you and adapts to your needs continuously. Planzone is constantly evolving and now has more than 10,000 active users per month.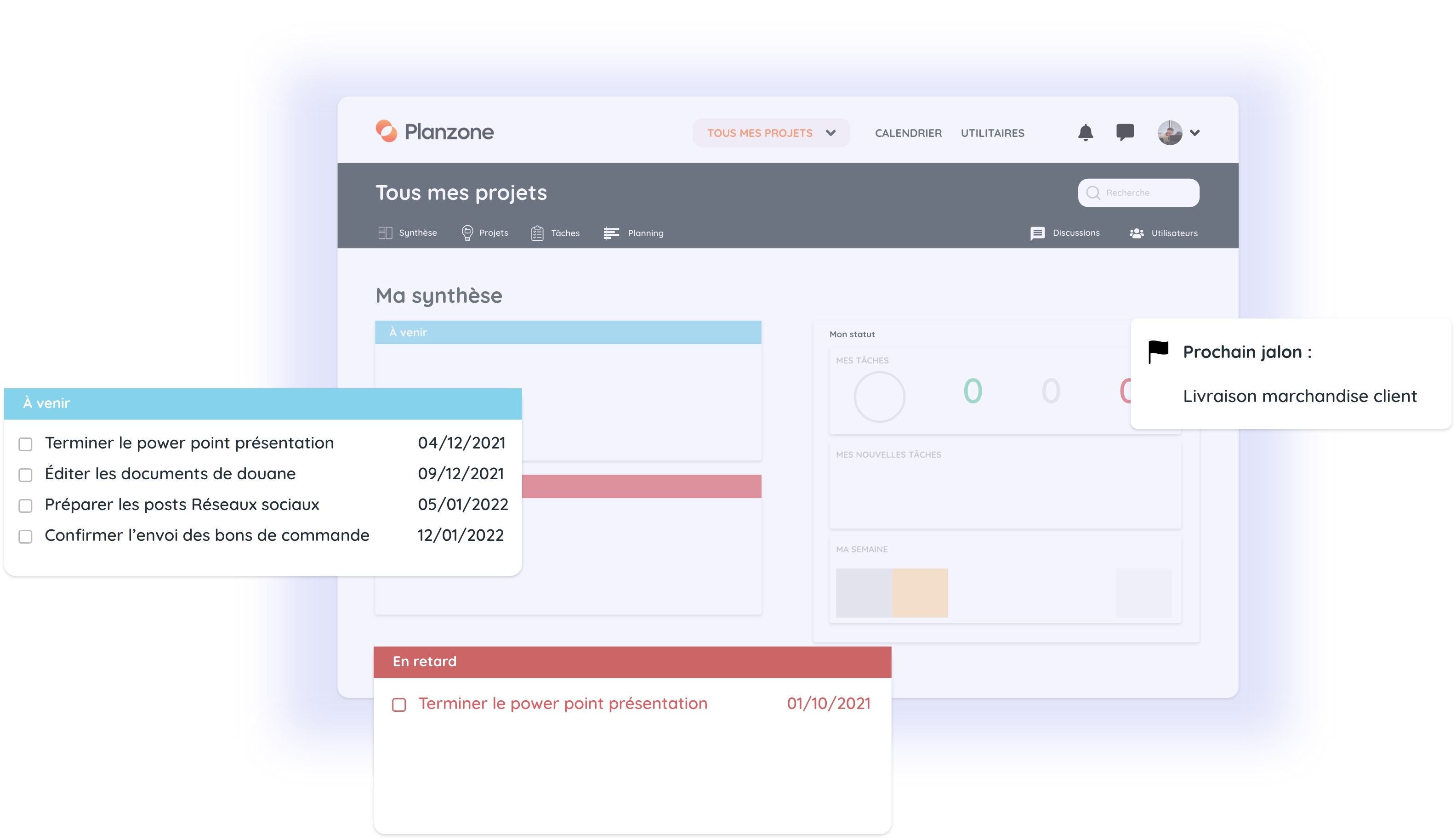 Achieve your goals with confidence
Overview, Gantt, workload, calendar… Many features to enable you to focus on what matters and anticipate the slightest deviation on your projects.
Data sovereignty
Designed, developed, and hosted in France, Planzone aims at meeting the requirements of French companies in terms of data security and sovereignty.
*In compliance with ISO 27001, ISO 27017, ISO 27018, SOC 1 (before SAS 70), SOC 2 and SOC 3 Security & Availability, PCI DSS Level 1, Healthcare data hosts and many more.
An intuitive and easy-to-use interface
With Planzone, creating and planning your projects has never been easier. An easy-to-use interface that helps you save time in the organization of your projects and teams.
Synchronize your data safely
Centralize the management of your documents and calendars by synchronizing your tools in one click directly on your Planzone interface. Simple and secure, your documents are protected and hosted on our French servers that are compliant with the General Data Protection Regulation.
An expert team at your disposal
Our expert project management team assists you and answers all your questions. In addition to a comprehensive introduction to the tool, you have access to Planzone Knowledge, our support center, as well as to many free resources. If your team has more specific needs, we also offer several training sessions and custom workshops.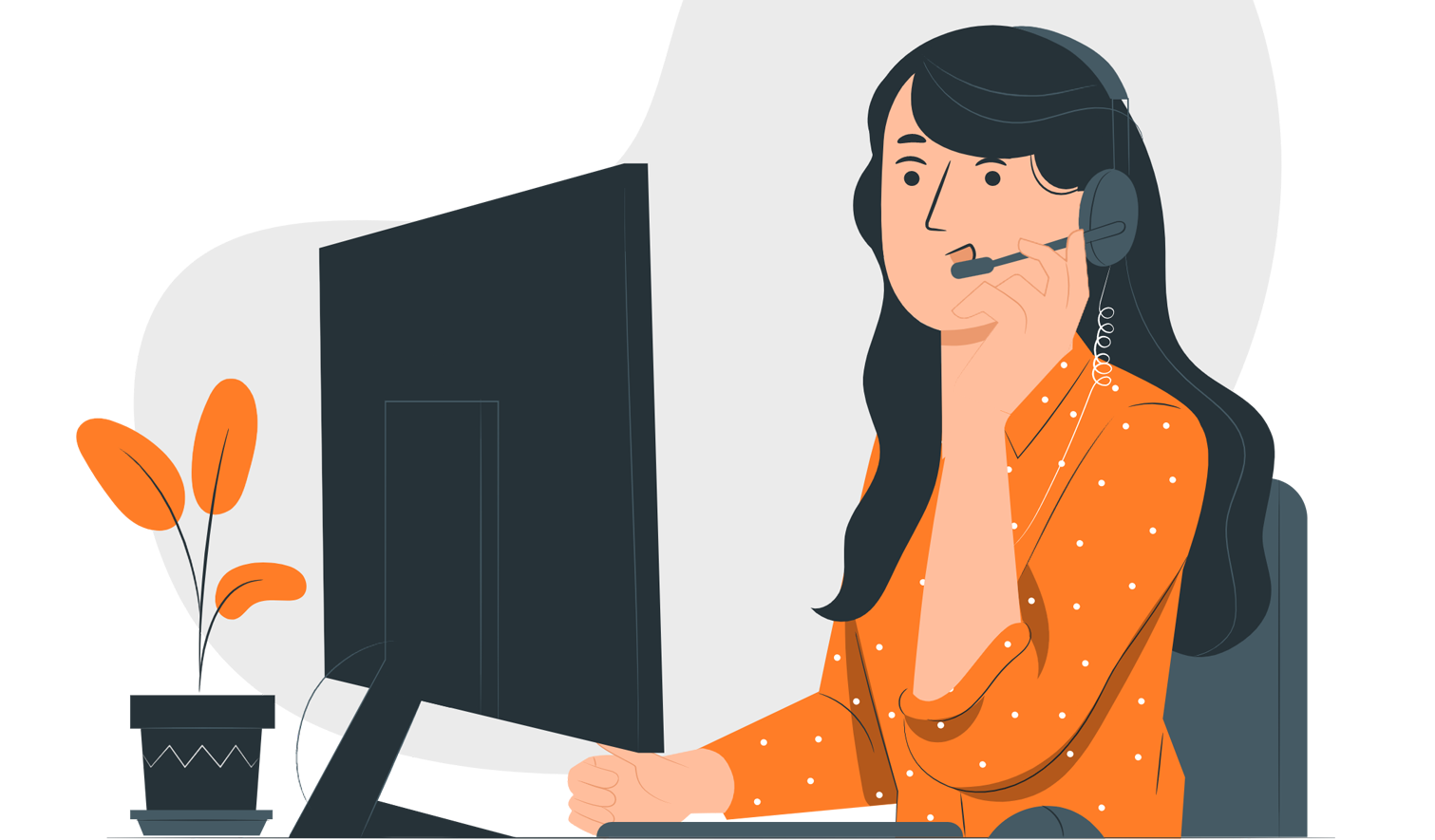 Commercial department
Have a question about our offers or wish to propose a partnership? Our sales teams are at your disposal.
OUR OFFERS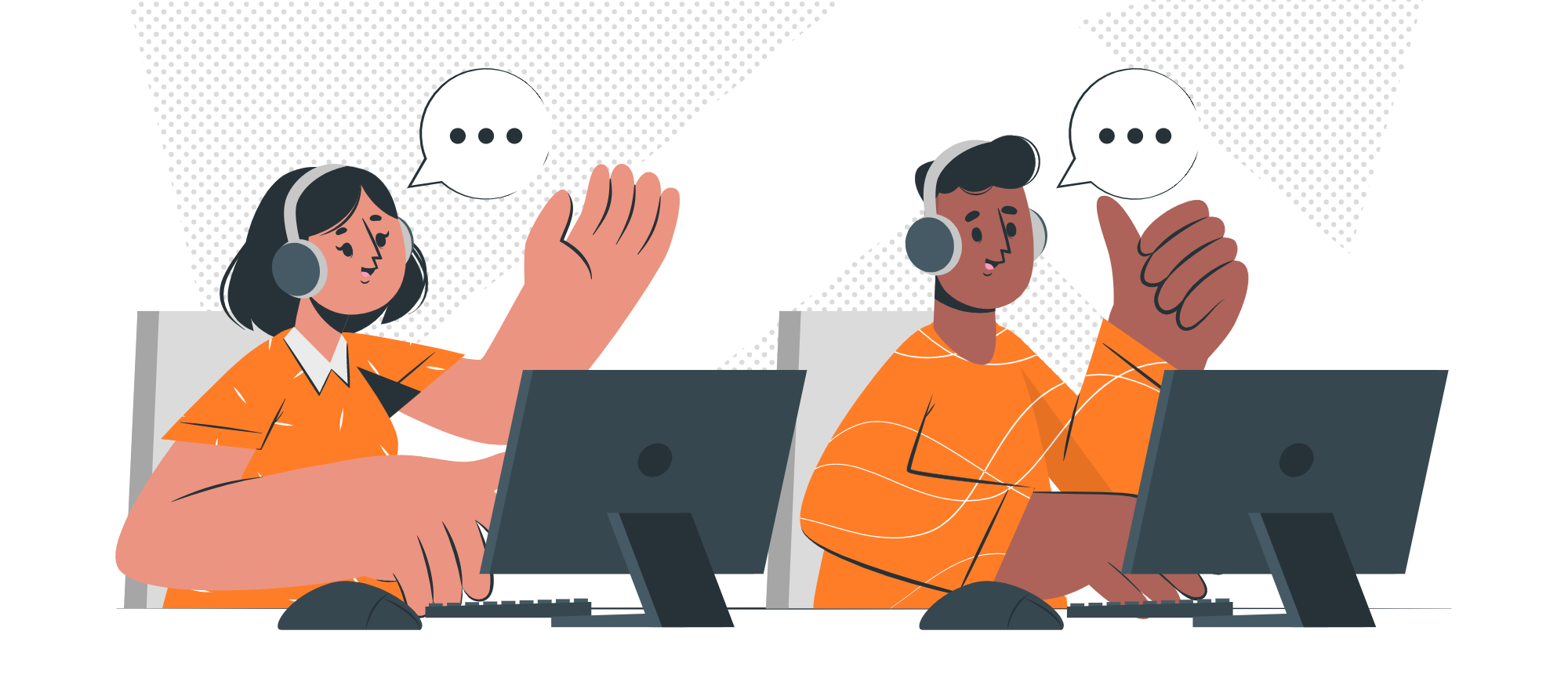 Support
Need help using Planzone or having a problem? Ask your questions to our support/CSM team.
FAQ
A comprehensive project management solution